Art
Since opening in 2010 we are one of the leading contemporary art galleries in this area on the West Yorkshire - Lancashire boarder. We are well placed to draw on a wealth of local artists, in addition to contacts with nationally acclaimed artists, building up an eclectic mix of artists working in many different genres, processes and media. We also maintain our aims to offer opportunities to emerging artists at different stages of their life and careers encouraging them in their chosen field.
View our unique affordable art works by visiting the gallery or browsing on our web site. Quality art for yourself, as a special present or to add ambiance to your office or business.
We are happy to spend time offering recommendations and discussing your requirements, whether first time buyer or collector, or just enjoy art and talking about art - we have been involved in visual arts for many years with a wealth of experience, passion and expertise.
Artists exhibit in an exciting, sometimes exacting, programme of exhibitions throughout the year – solo, mixed and themed. We have two exhibiting galleries within the premises in addition to mini-spaces.
Show more
Show less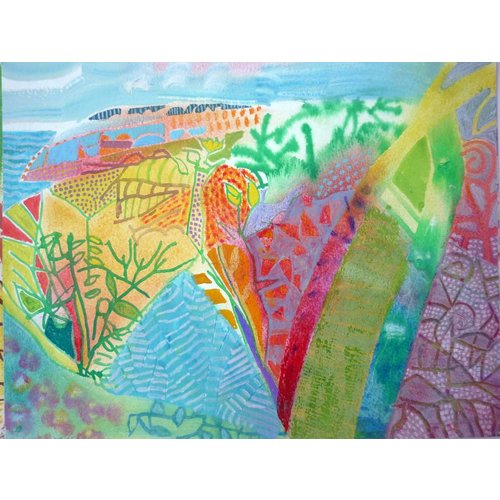 Looking Over To Lyme Regis
Dorset Seasacpe<br />
Acrylic on paper| Dimensions 53cm x 45cm | Weight 1.25kg<br />
Artwork is framed and glazed<br />
More by <a href="https://goo.gl/dxgL6b">David Wiseman</a> <br />
See more <a href=" https://goo.gl/d5rm7r">Painters</a> <br />
sold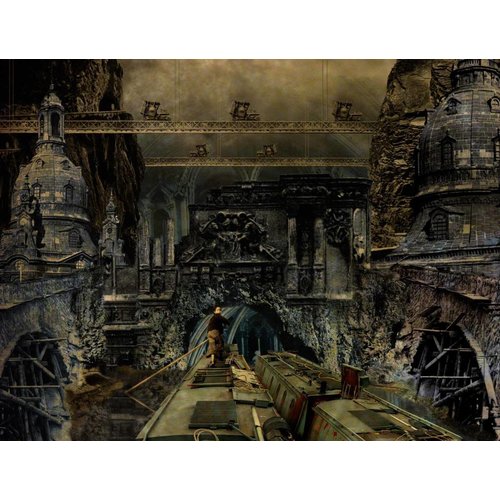 Below St. Judes small 26
Visionary Art Ltd. edition print<br />
Archival inks & paper mounted | Dimensions 48cm x 40cm | Weight 340gm<br />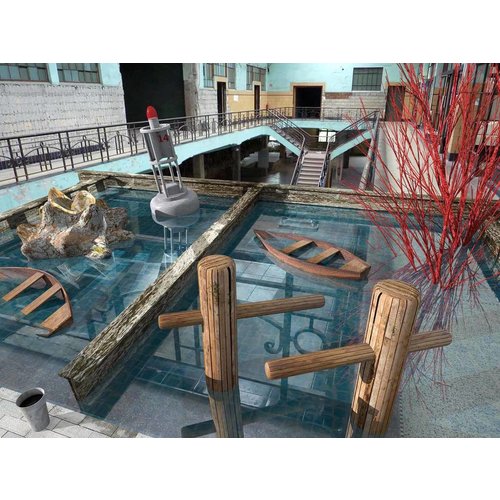 Lost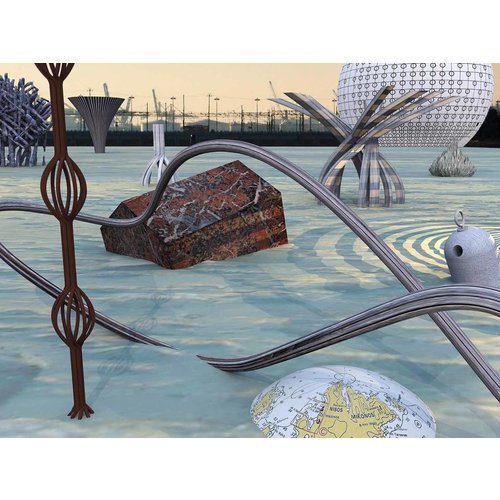 Lagoon
Order by 3pm for next day delivery
Supporting local Artists & Makers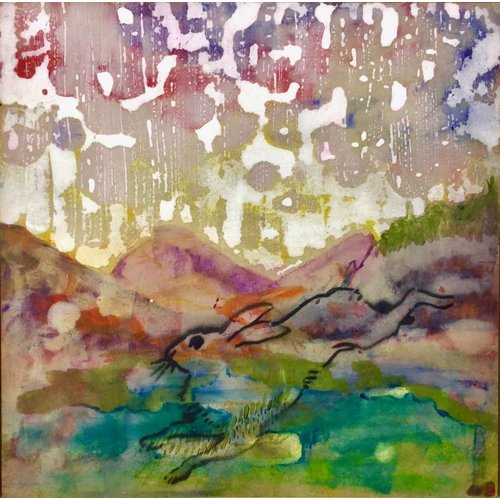 Free
Mixed media painting on board with pyrography <br/>
Artwork 30 x 3 x 30 cm , glazed<br/>
Included in an Exhibition <a href="https://wsgallery.uk/spring19">Spring show 19</a> <br>
Purchased artworks will be despatched within 1 working day.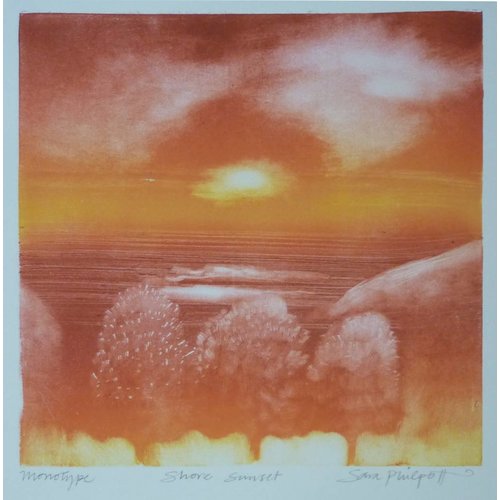 Shore Sunset
Monoprint oil on paper<br/>
Artwork h 22cm x w 22cm <br/>
Card 27cm x 36cm | 40gm<br/>
More by <a href="https://goo.gl/8kn89E">Sara Philpott</a> <br />
See more <a href="https://goo.gl/QdnGyc">Print Makers</a> <br />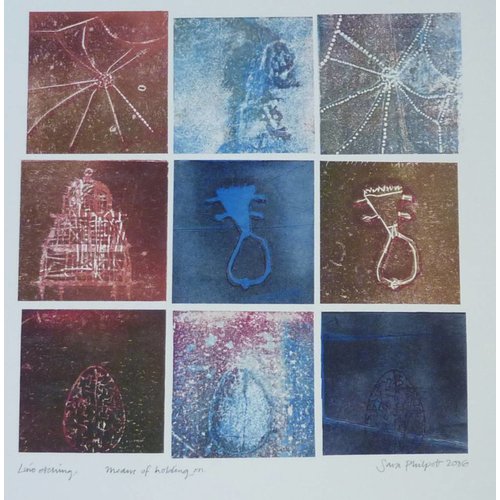 Means of Holding On
Lino Etching<br/>
Artwork h 23cm x w 23cm <br/>
Mount 33cm x 42cm | 100gm<br/>
More by <a href="https://goo.gl/8kn89E">Sara Philpott</a> <br />
See more <a href="https://goo.gl/QdnGyc">Print Makers</a> <br />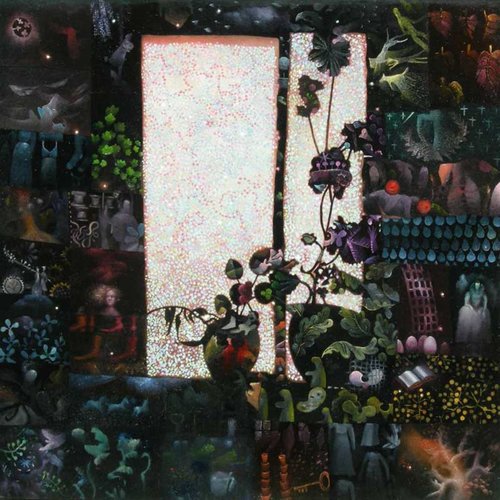 Winter Bedroom
Oil on board<br/>
Artwork h 60cm x w 60cm x d 5cm<br/>
Frame (+.5cm) unglazed | 2.5kg<br/>
More by <a href="https://goo.gl/8kn89E">Sara Philpott</a> <br />
See more <a href="https://goo.gl/d5rm7r">Painters</a> <br />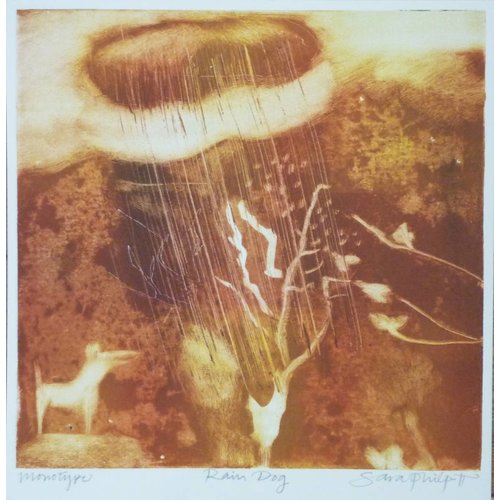 Rain Dog
Monoprint oil on paper<br/>
Artwork h 23cm x w 23cm <br/>
Paper 24cm x 27cm | 30gm<br/>
More by <a href="https://goo.gl/8kn89E">Sara Philpott</a> <br />
See more <a href="https://goo.gl/QdnGyc">Print Makers</a> <br />
Flying Above Golden Lake