Barry Midgley
1971Chelsea School of Art
Senior Lecturer in sculpture University of
Central Lancashire since 1972- 2006
Works and lives in Lancashire / Yorkshire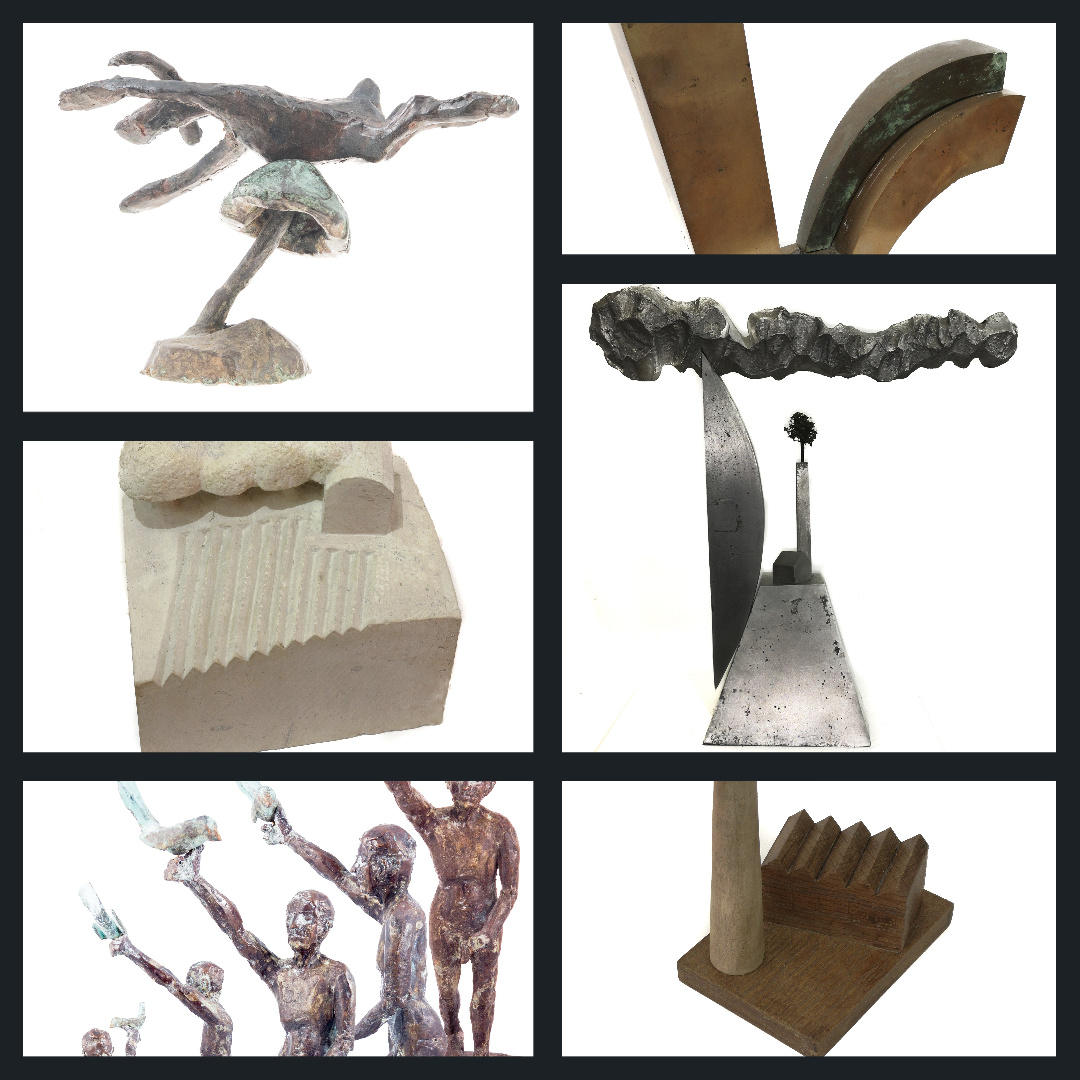 While flying over the Atlantic on a plane journey 'I don't know what arc of curvature I was looking at but I got this overwhelming feeling of how small and fragile our planet really is. This sense of vulnerability is I think, the thing that makes me produce the work I do'
My sculptures are often based on landscape themes. They often combine real and artificial elements to emphasise a narrative, and the scale of an individual part is related to its priority within the work.
Many pieces of work are initiated by observation of weather patterns and their influence on the landscape and its habitation.
Other works are prompted by stories read or heard which, for whatever reason and no matter how trivial, catch my attention. As these sculptures progress, I respond to their needs until they feel right and there is some sense of order to their form.
Throughout my working life I have occasionally returned to producing the odd animal based sculpture. Animals are so much more interesting than humans. They come in an infinite range of shapes and sizes. For example, If you think of a giraffe it has a rather eccentric shape and proportion, but if you start to change these nothing looks right. Shorter neck, back legs the same length as the front. Nothing works as well as the shape and form that the giraffe has evolved. It's the same with all species. There is a 'rightness' to their proportions. And that is the business of sculpture, getting the form 'right'.
[powr-form-builder id=a47985a9_1537379157]
---