Past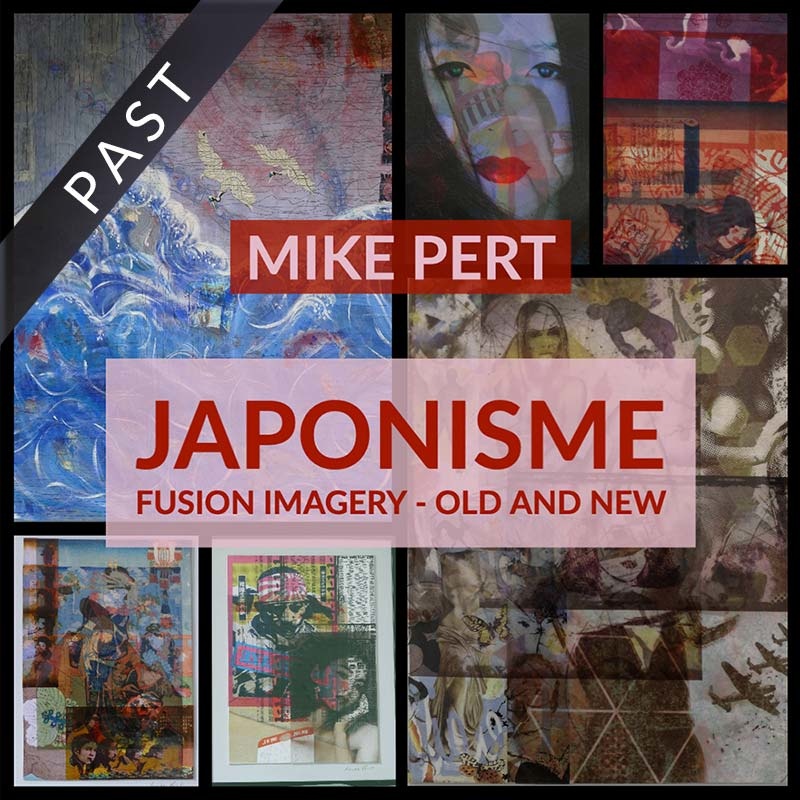 A Personal Exorcism & Realisation 
Thurs 12 Nov - Sun 31 January 

Virtual Tour - TBC
A solo Exhibition by MIKE PERT
A multi-layered mix of paintings and collages portraying traditional and modern Japan.
"I have a very long-standing fascination with Japanese art, design and textiles and its influence on Western Art, after that once very closed country opened up to the rest of the world."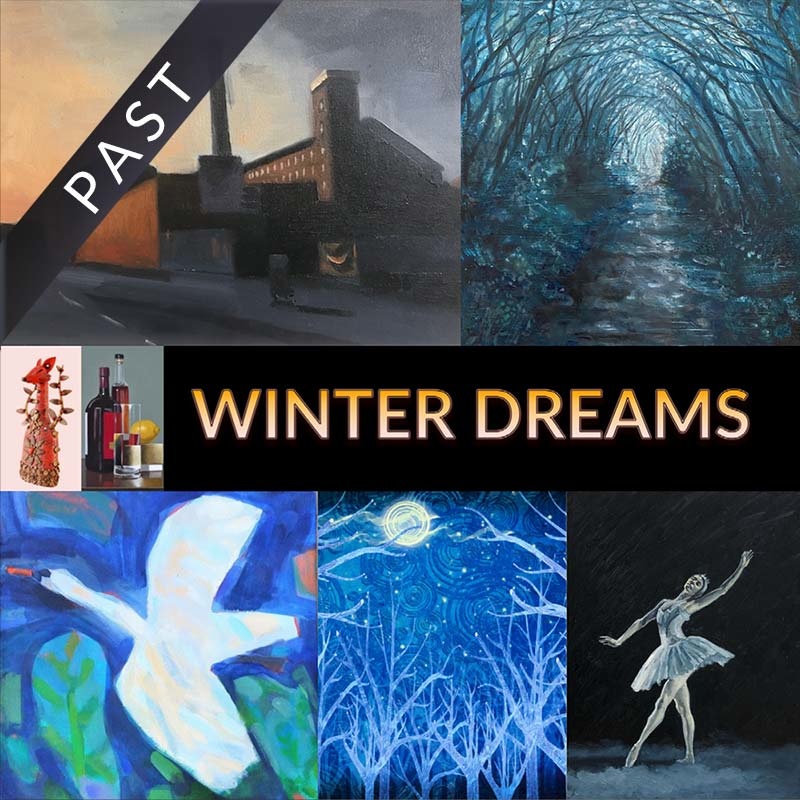 WINTER DREAMS A Mixed Exhibition 
Thursday 12 Nov - Sunday 31 Jan

Virtual Tour TBC
A mixed Exhibition
What do you imagine when you think of Winter Dreams?
Permeated with creativity each dreamlike artwork inspires the imagination and takes the viewer on flights of fancy or though edgy and unnerving scenarios. From 'Swan Lake' by Pete Marsh, to 'Dogs on Skates' by Lucy Atherton, vibrant landscapes meet beautiful figure work and the sculpted in ceramic 'Blood Stag' by Drew Cairnes contrasts strikingly to the playful memories of adventures embodied in 'Fragments' by NPA potter John Cook. The Winter Dreams exhibition demonstrates that in all art, and all dreams, that the imagination of the individual knows no bounds. 
---