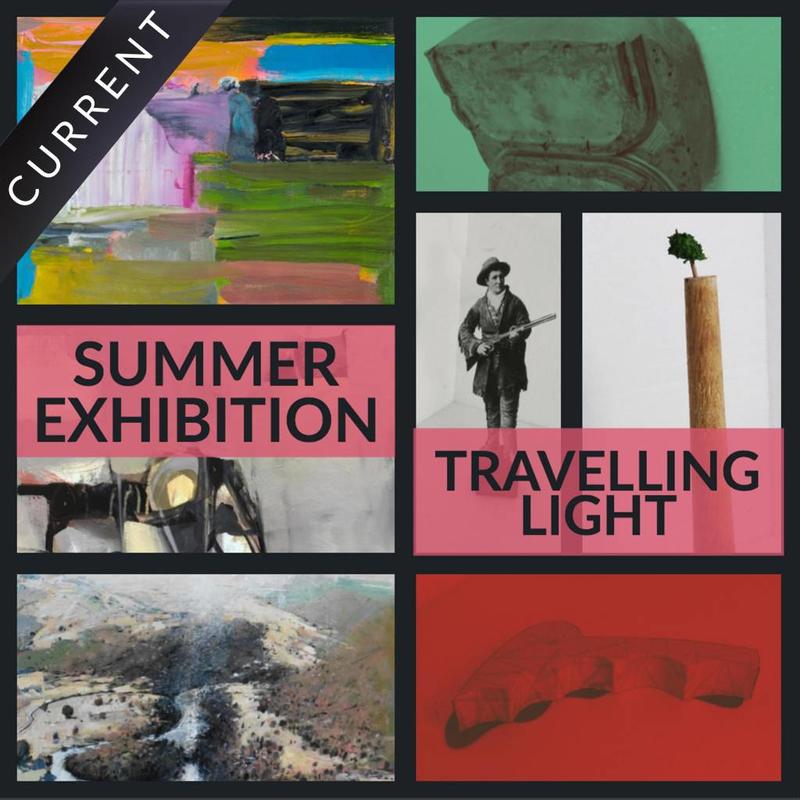 Current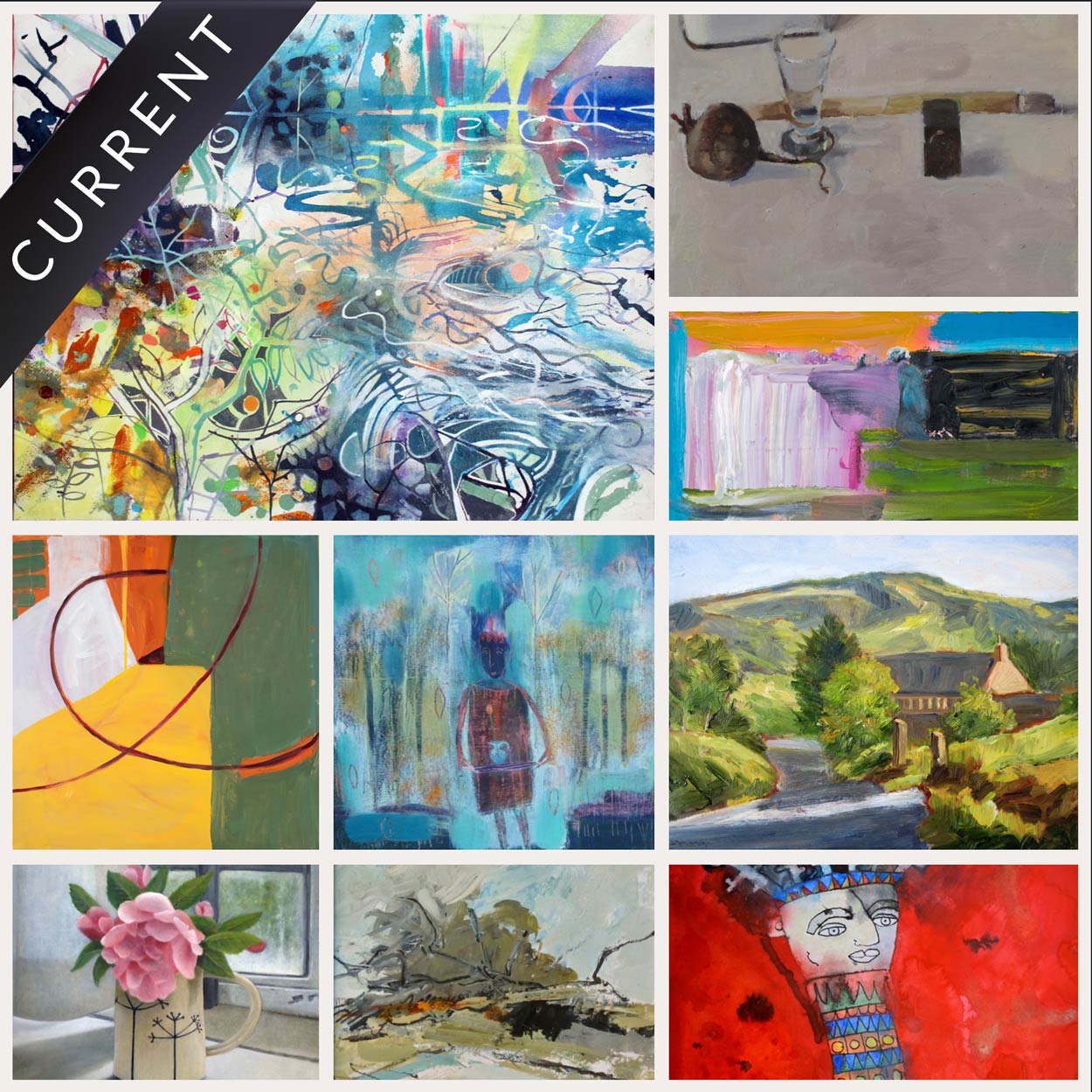 PV Thursday 14 June RSVP
The highlight of this year are bumper Summer Exhibitions- combining 2D painting, prints and drawing and the show of dedicated to small 3D works.
The prospect of our first international exhibition could be daunting - work flying in from USA - with Baltimore Sculptors, and closer by The Yorkshire Sculpture Group. But all is in hand - find out more about this Travelling Light exhibition. Gathering together new and recent works by gallery artists for 'Summer Show' we aim to bring joyful and thought provoking art - a feast for the eye, mind and heart.The mix is hugely varied in style, from abstract to figurative, from surreal to expressionistic. Sited as we are in urban and rural environs is certainly reflected in works shown, so landscape is the main event. Frank Gordon, Mike Holcroft, Malcolm Ludvigsen Liz Salter, and Malcolm Taylor, immersive landscapes, plenty of choice in scale and media. Heading more towards abstraction are Jacquie Denby, Mike Pert, Leyla Murr, Sue Strange and David Wiseman. Some artists are in both camps, Linda Brill with still life and moorland landscape, as is David Thomas. Works largely from imagination are headed by Louise Oliver, Barry Cook and Lisa Naylor.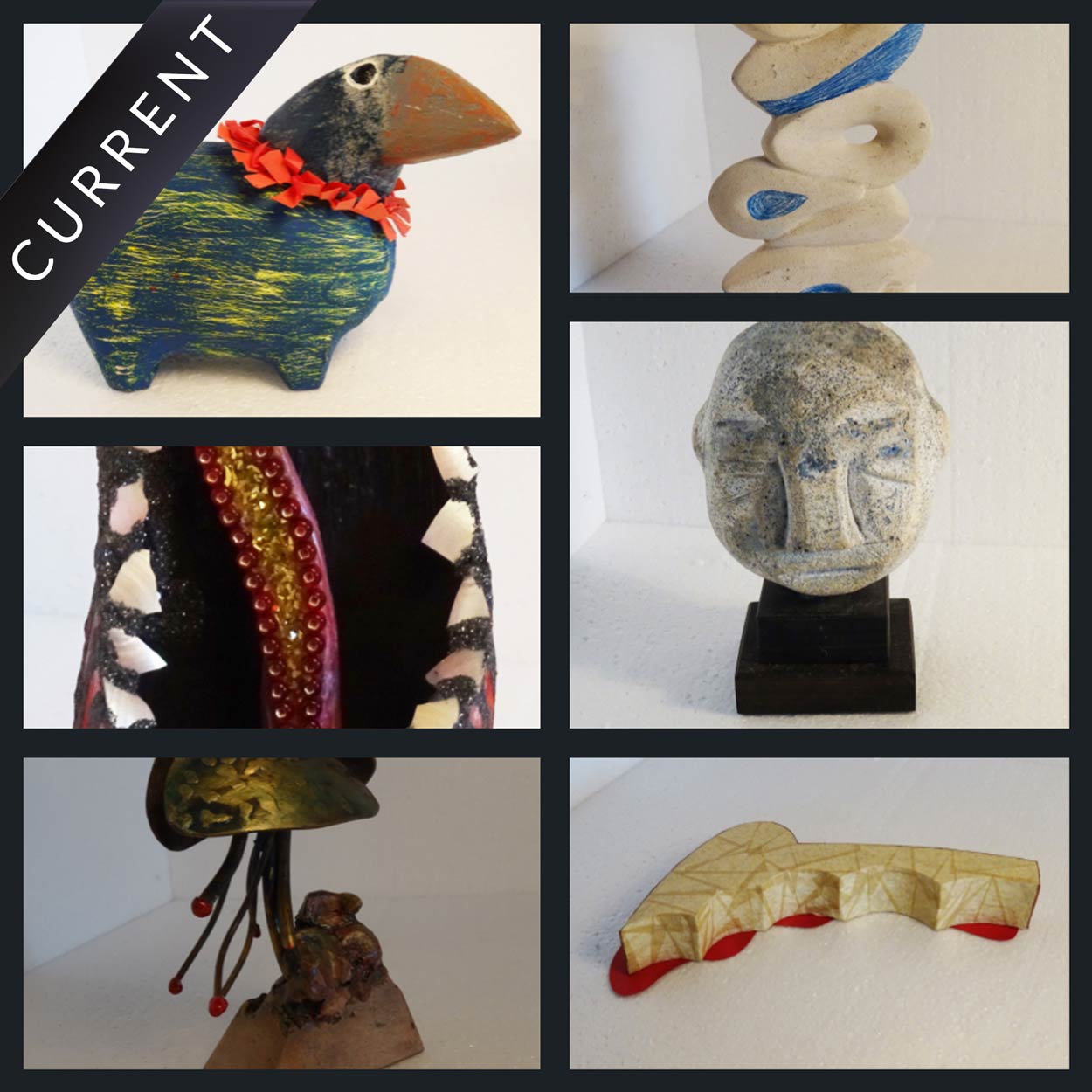 PV Thursday 14 June RSVP
Travelling Light - An international exhibition of small scale sculptures by members of the Yorkshire Sculptors Group and Baltimore Sculptors Inc. (USA).
This is the first time the groups have exhibited together and for ease of exhibiting the works are limited in size to a maximum dimension of 20 x 10 x 7.5cm. The title of the exhibition reflects the fact that the sculptures are being transported in luggage cases and have to be relatively lightweight. The sculptures reflect the practice of the individual artists.
Both groups have existed for over 30 years and act to promote sculpture and exhibitions in their respective locations.
Gagik Aroutunian, a former member of the Baltimore Sculptors, and now a professor in Chicago, will give a talk on his work on Saturday 16th June 14.00 at Water Street Gallery, as an introduction to the exhibition.
Please book for the talk as space is limited RSVP