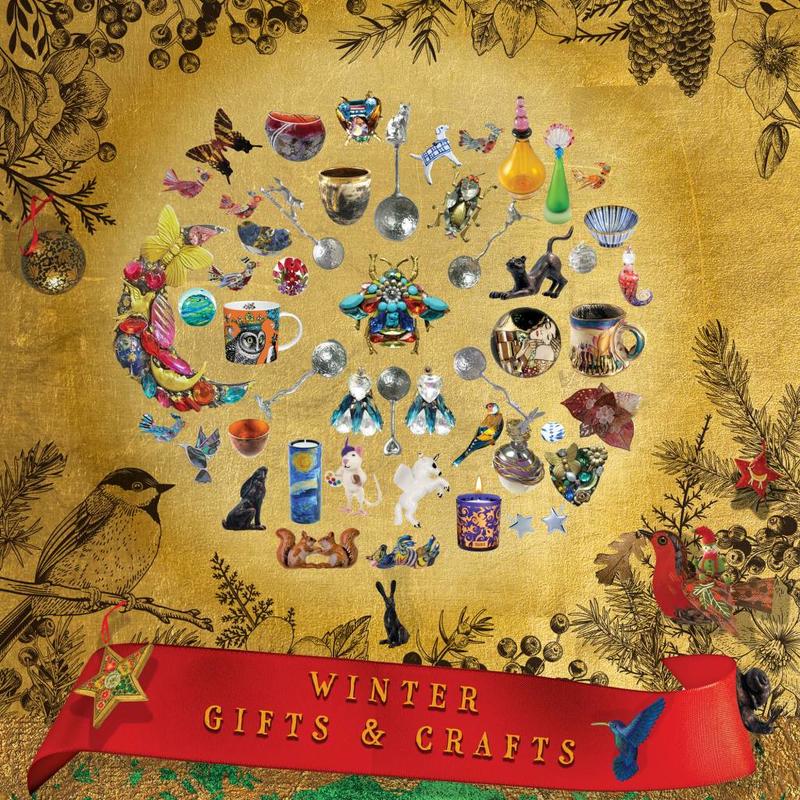 Christmas
We are proud of our unique destination shop, frequently referred to as  'Aladdins Cave', created for all your gifting needs to friends, family and personal throughout the year and special occasions.Quality lifestyle choices begin at Water Street Gallery, where staple as well as new products are constant key to our collections.
Enhancing daily life with beautiful things is essential to lifting spirits and vital in supporting our talented artisans.
Gorgeous accessories can be found in our range of bags and purses (Lua) & (Bely Moden), while wearing colourful art scarves by (Lady Crow Silks)and the luxurious shawls by (Sandy Gardner and PJ Studios) will boost feel good factor. Famous art works are a feature of our useful shopping bags by (Loqi) and a range of vases, candles and ornaments by (Dartington Glass ).
Enhancing the home with tableware by (Selborne Pottery found in Crafts) Mugs by (Repeat, Repeat), Olive wood bowls and utensils by9 Naturally Med.) and pewter ware by (Glover and Smith). Fill the home with exotic fragrant candles and diffusers by (Michael Designs)  - we  also have great soaps and lotions.
Catering for the collectors amongst us we have intricately painted porcelain whimsies by (And Mary), while we step into Russia fro authentic dolls - Matryoshkas - by (Russian Gifts).
Giving a card, chosen with care is made easy and enjoyable with are wide range in design, from Printermakers (Art Angles) to Die Cut cards by (Forever Cards) - they are truly cards to treasure.
Being on trend is as important as the traditional and nostalgic path, so we are pleased with our eco friendly jewellery and wallet range made from rubber inner tubes by (Paguro Wallets) - very long lasting.
These are just a small cross section of the gifts  and makers on offer in our shop - which admittedly spills over into many Craft works.
Read more
Read less