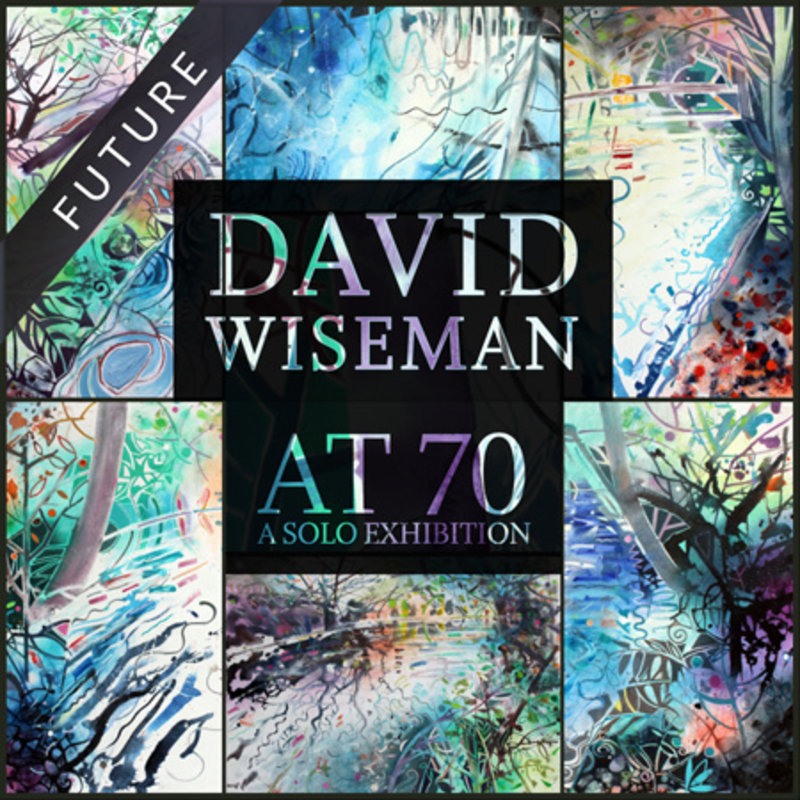 Future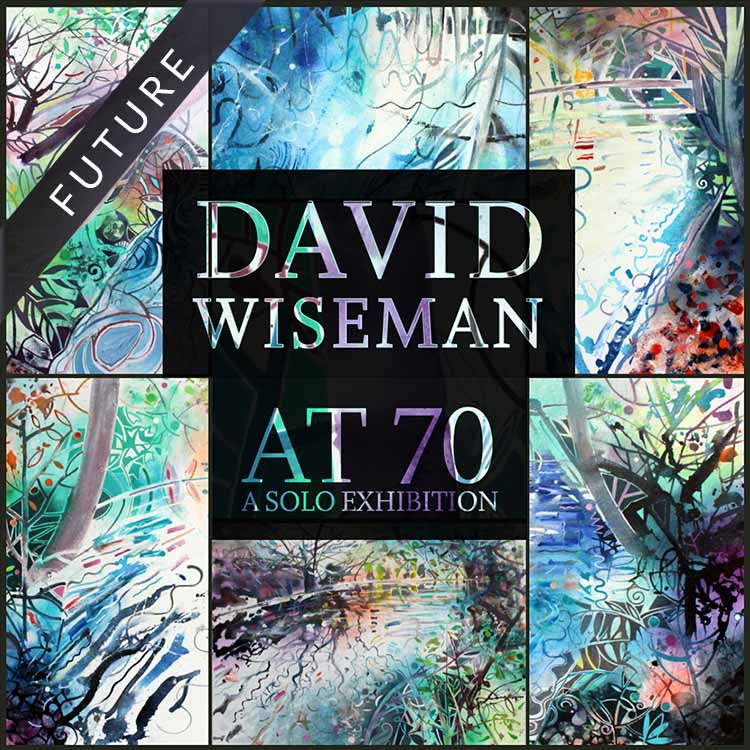 David Wiseman @ 70
  | 
Thurs 6 June - Sun 28 July
The works on canvas are made in the studio and I also work directly from the landscape with a variety of mixed media on smaller works on paper and canvas. My painting is  inspired by particular landscape places or events using drawings, photographs and memory. When painting outside I try to convey the feeling of being part of the landscape.  I have been a keen runner for many years and most of my running is done along the riverside and canal that inspires much of my painting. This allows me to be absorbed by the landscape as I pass through it rather than seeing it as a picture postcard cut out image. I also want to instill this feeling of constant change and movement in my paintings.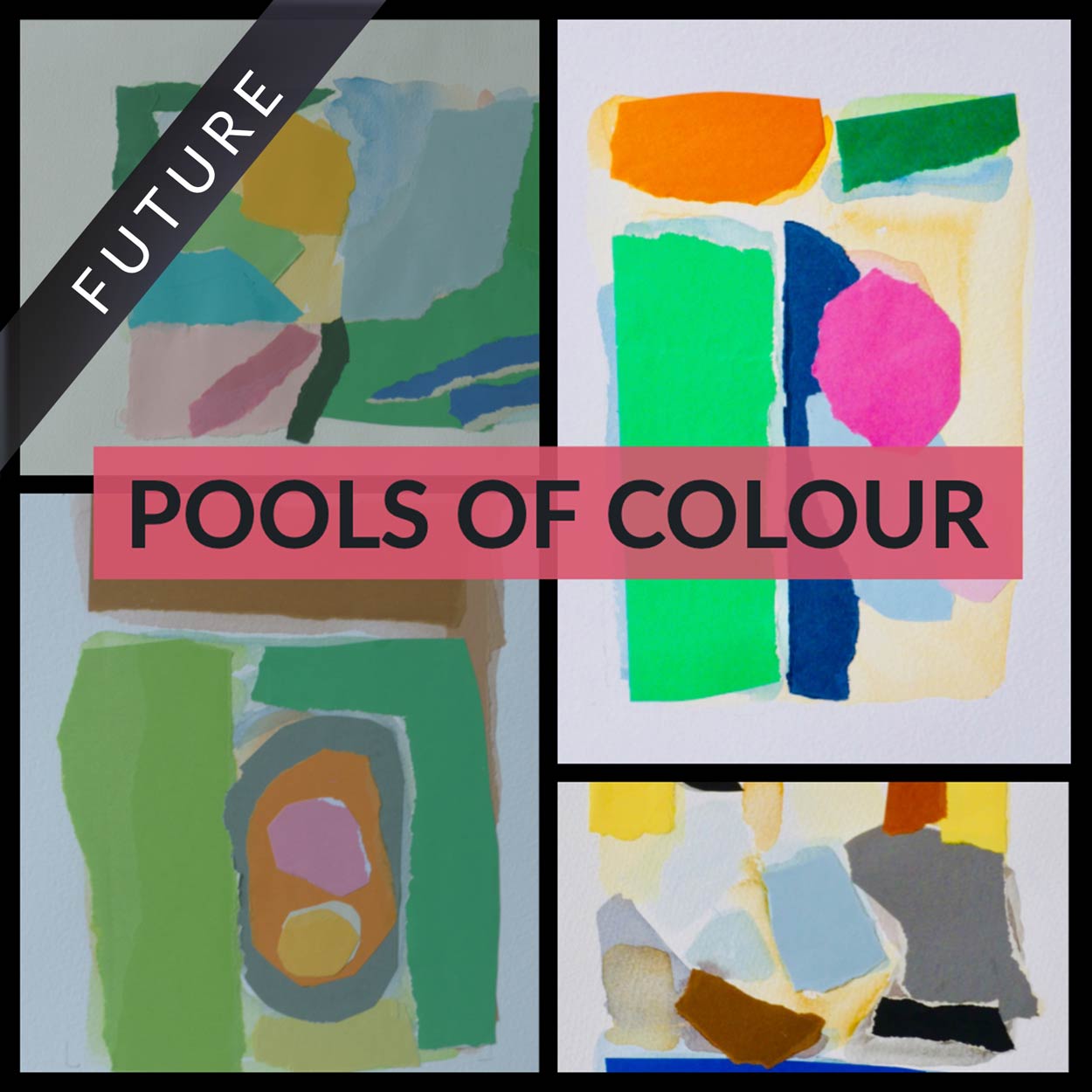 Pools of Colour   |  Thurs 11 APR - Fri 31 May
PV Thursday 11 April RSVP
A solo Exhhibition by Chris Bland
"The idea for these collages that make up the body of work for "Pools of Colour" originates in my studies of rock pools on the Northumbrian coast, pools full of colourful pebbles, shells and seaweed.
"Pools of Colour" also refers to the watercolour washes that underlie the collages. I have
then explored ways of cutting paper, making sharp edges with scissors or ruler or softer, arbitrary edges with controlled or random tearing, which allow colour washes to show through. I use a variety of papers, some of which are quite thick and, when torn, will reveal a second layer of muted colour." Chris Bland 2019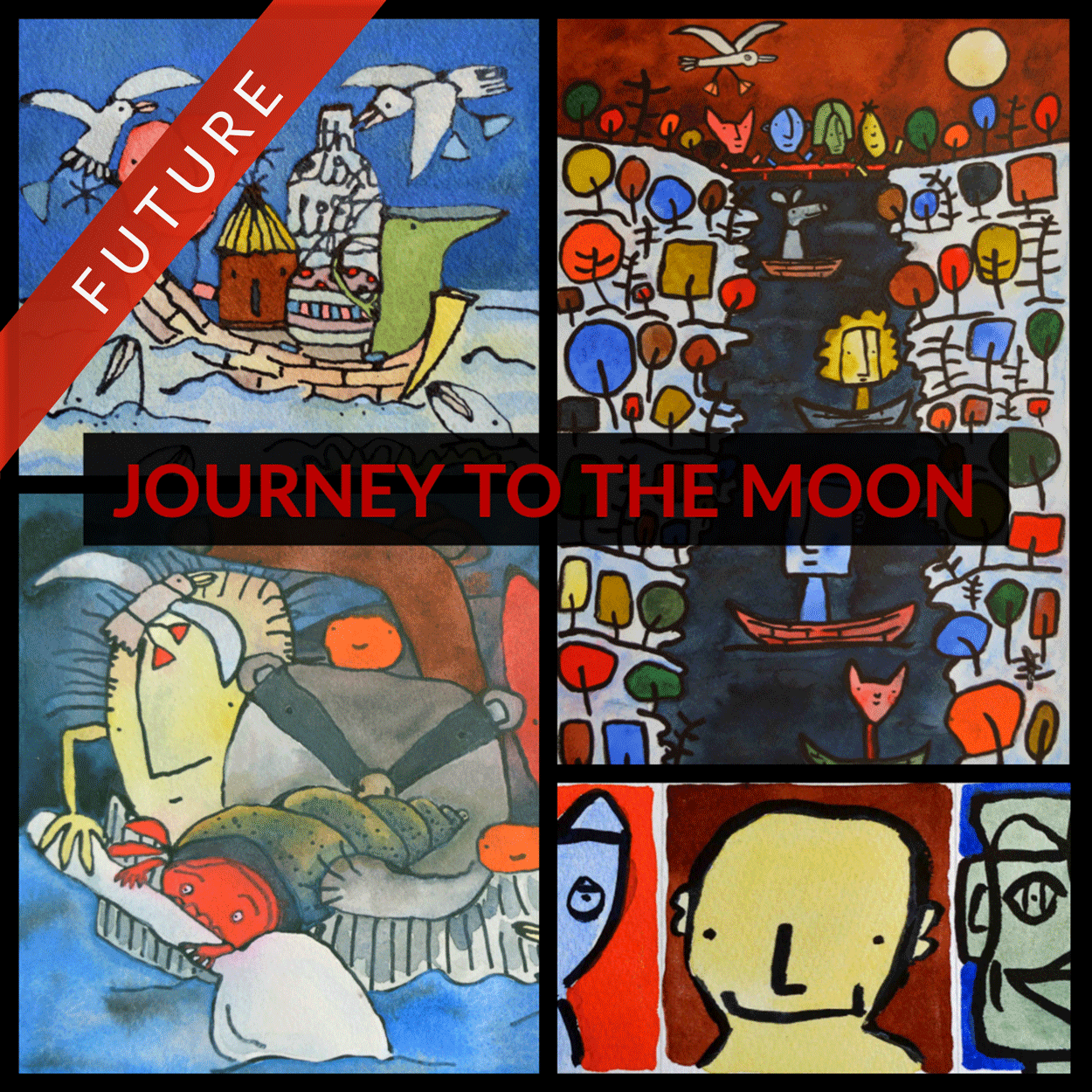 Journey to the Moon | Thurs 11 APR - Fri 31 May
PV Thursday 11 April RSVP
A solo Exhhibition by Barry Cook
I am a contemporary artist living in Todmorden. I have lived in Todmorden, West Yorkshire for the past 34 years where I have my studio. I produce water based imaginative figurative paintings.
Using watercolours, inks, gouache and pencil, I produce theatrical paintings, inspired by nature, music, stories, folklore and myths. I like my paintings to be bold, colourful and uplifting.
I am intrigued by our place in the world and I wonder about the meaning of our lives here. In recent works I have used symbols such as trees to represent our lives on earth (as in 'Little Faces' and 'Tree of Life – Royal Oak') and boats to symbolise our journey through life (as in 'The Gannel'). Other works such as the 'People Who Look Like Their Pets' series are deliberately humorous. BC Spring 2019
Show more
Show less