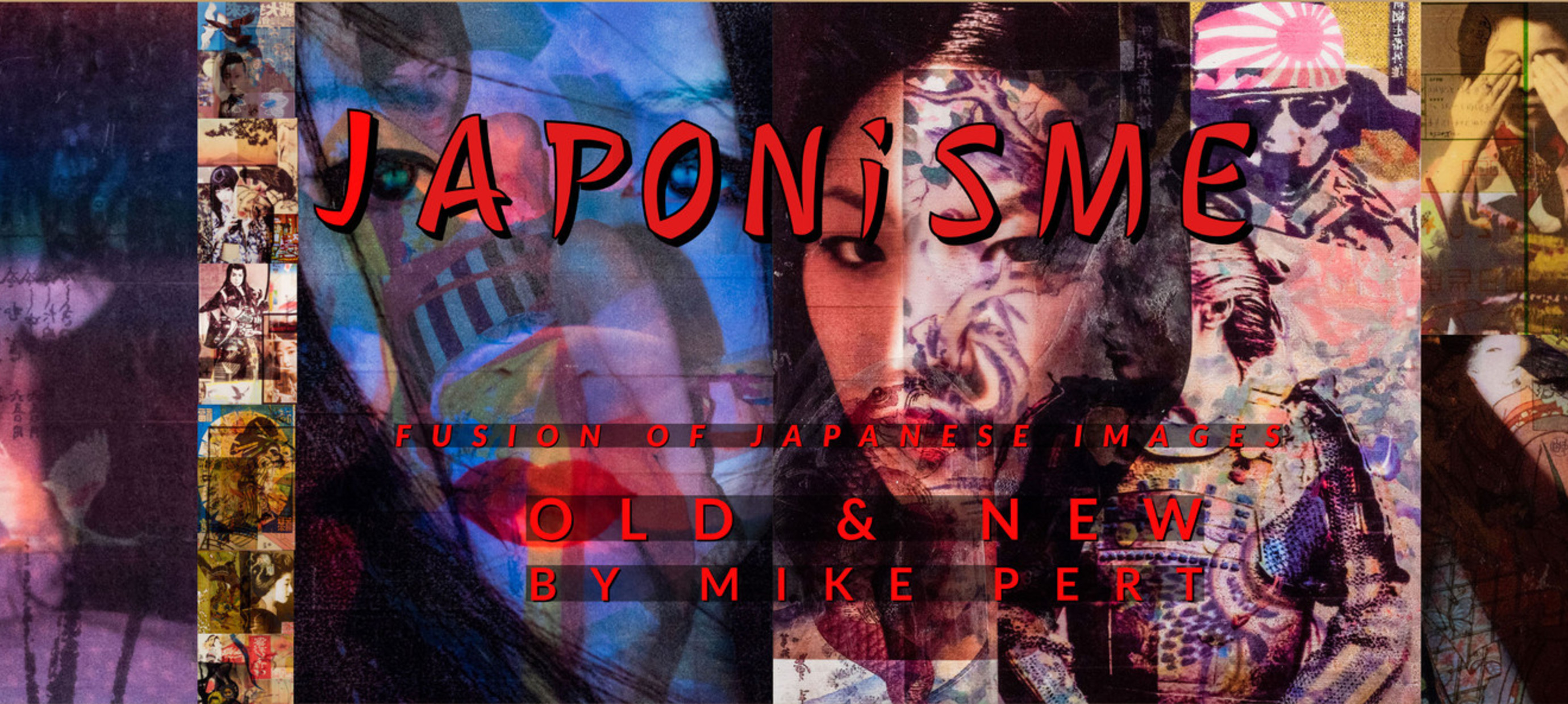 About Japonisme
Japonisme, first coined in 1872 by French art critic Philippe Burty, describes the influence Japanese art, fashion, architecture, and landscaping had on the Western Art world after the forced reopening of Japanese trade in the 1850s. Art forms such as Ukiyo-e, woodblock printing, dramatic stylisation as well as their art's flat plane and bold colours on muted compositions inspired impressionism, art nouveau, and the aesthetic movement of the 19th and 20th centuries. Of course, there is international recognition of The Great Wave print by Hokusai which swept across the world to become an eye catching and iconic image.
To suddenly open after years of seclusion from the rest of the world, the influence of Japanese design on the West has been immeasurable since those first trade ships arrived at their shores. Even today both ancient and contemporary Japanese design values play a big role in all forms of media the rest of the world consumes whether it be art, television, literature and more.
Review by Abigail Braim (19/11):
Mum:
Leaping from the frames that contain Mike Pert's recent exhibition Japonisme here at Water Street Gallery are striking collages blending together both past and present Japanese culture. From contemporary inspirations such as Japanese streetwear, Harajuku style, and grimy urbanisation that defines modern Tokyo, to historical ukiyo-e art prints, photographs of traditional dress, posters, and stamps that span decades, comes a collection of images that bridge the gap between old and new, yet always contain a timeless element. And hidden within the depictions of a bright and colourful culture is also the disquiet of Japanese both old and new, from prisoners of war to prostitution and exoticism imposed upon women by the east and the west creating a powerful body of works that is more than just meets the eye.
When descending the stairs into the main part of the exhibition I was struck by the varying sizes and compositions of each piece, some small with a few delicate layers that inspire you to stop and search within them for hidden elements, others larger than life and with a depth so intense that it was hard to tear my eyes away from the myriad of colours and images that dominate the work. Seeing this exhibition in person is a must; when trying to capture its essence online or in photographs the gravitas and detail of each piece is somewhat lessoned. It's simply explosive when facing the frame. Each layer jumps out as the projector film captures light, illuminating texture and inspiring in me feelings of leaping between the past and present, through the boundary of each image. Every cut and arrangement made to create the final piece is intentional, rather than a scrapping together of imagery; some lines are wavy and dreamlike, with blurred edges between components that work to blur the line between the past and present, skilfully contrasted with harsh, deep cuts that crisply divide, indicating the different images and feelings. The exhibition in its entirety draws you in, on many levels - from colour and form to the conflict and harmony, perhaps a reflection of the multifarious nature of Japanese culture, old and new, all choreographed into a harmonic whole.