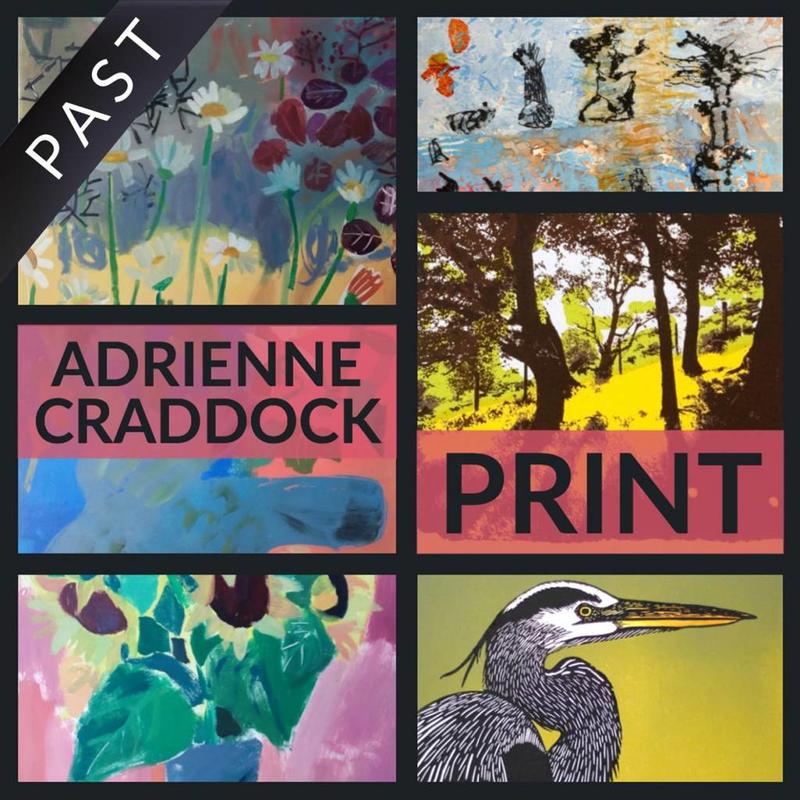 May-June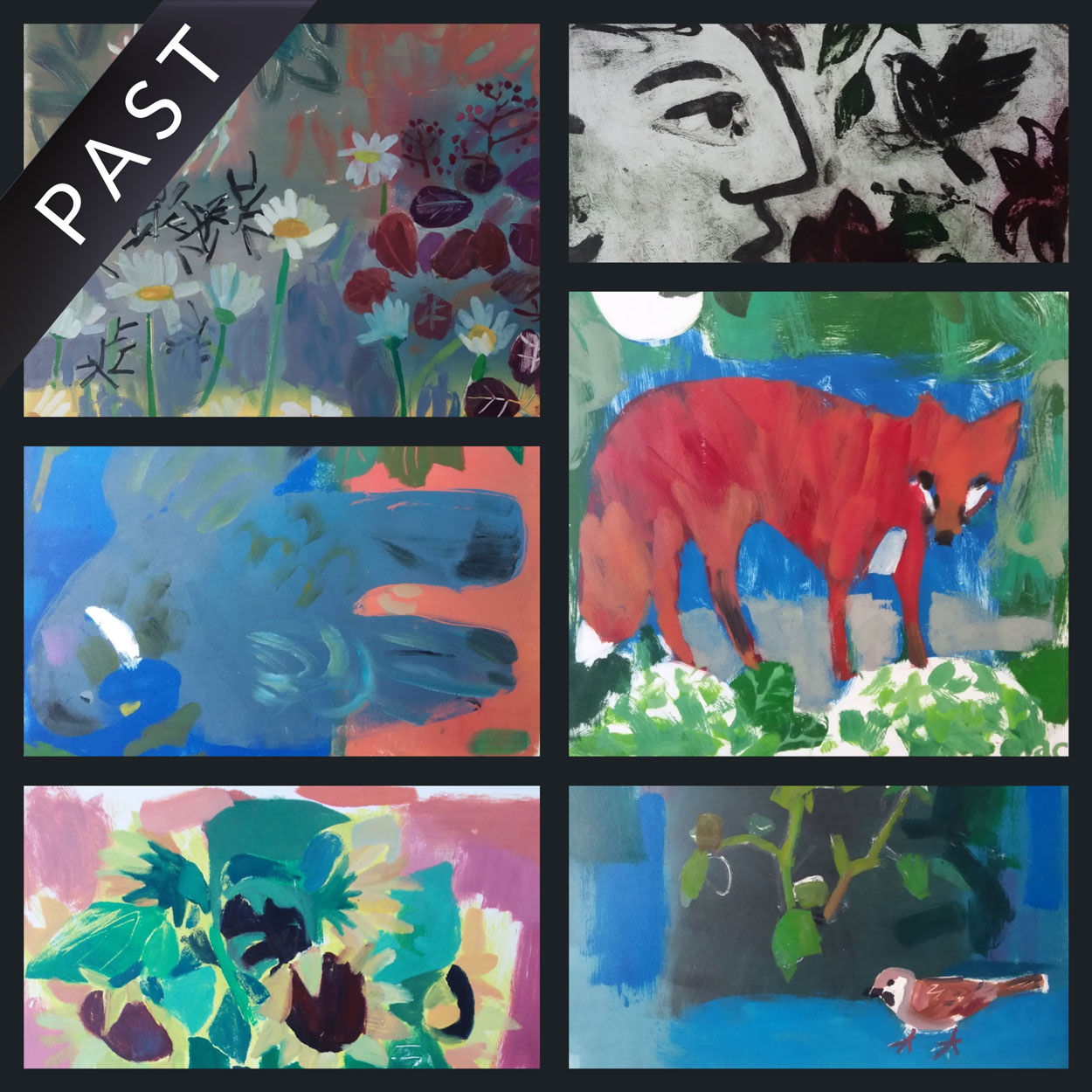 PV Thursday 3 May RSVP
Adrienne Craddock's exhibition Tales from the Garden demonstrate both the freedom and skills of her print media combining Mono and Carborundum Prints .They are original limited edition hand painted prints feature flora and fauna - birds, beasts and figures who inhabit imaginary worlds inspired by stories, rhymes or fable.
Inspired by the Adam and Eve story, they are loosely based on musings in the garden, experiences of love, life and the serpent lurking in the undergrowth.'
Her work has a richly textured surface quality, and a playfulness in the subjects depicted. Adrienne is heavily influenced by the experience of her rural Herefordshire upbringing, and has lived in the rural Pennine landscape.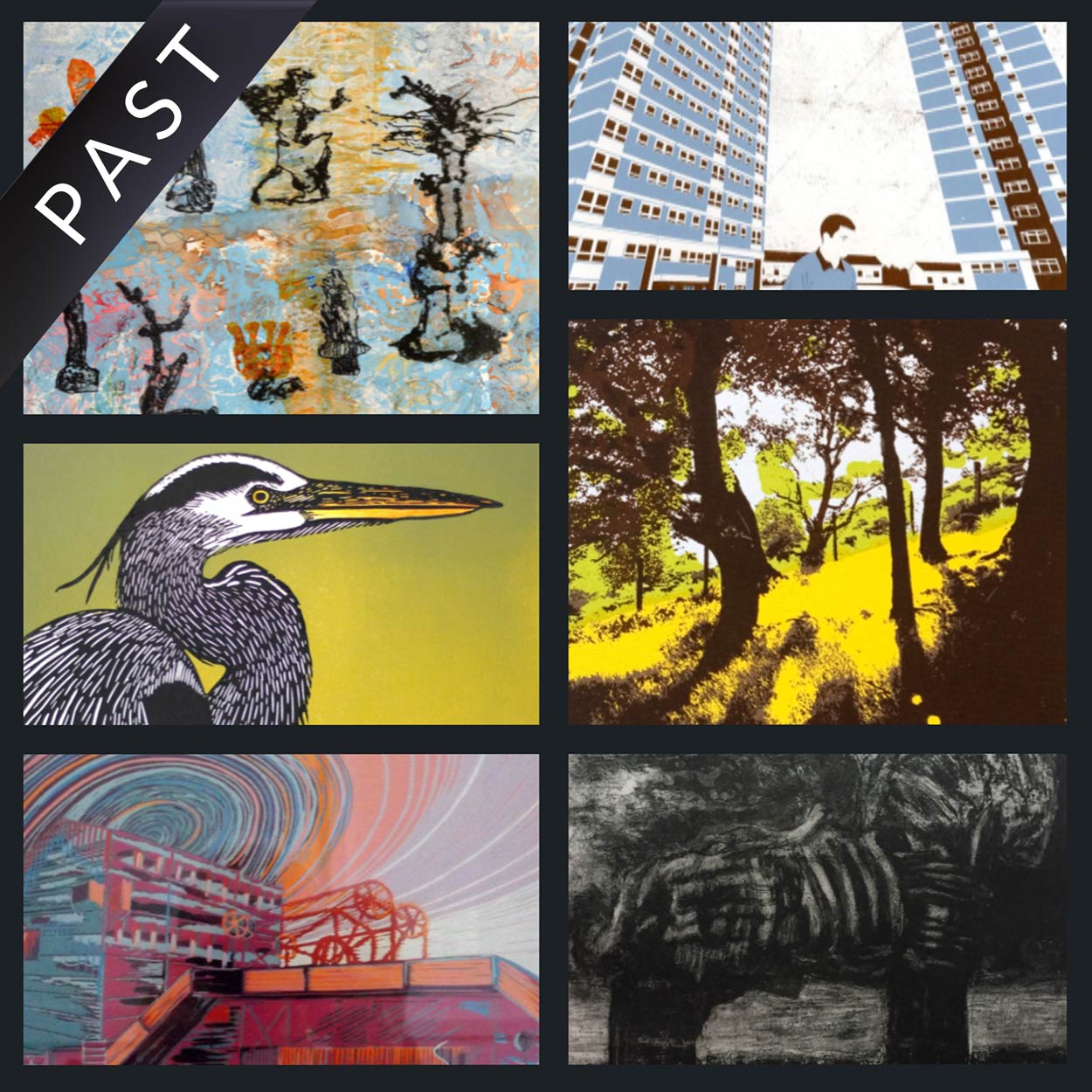 PV Thursday 3 May RSVP
A sequel exhibition PRINTS with West Yorkshire Print Workshop (2012) and invited WSG artists. In addition to enjoying each artwork in its own right, the exhibition will feature the great variety and versatility of printmaking techniques from etching, drypoint, woodcut and linocut to screen print, monotypes and carborundum. Having grown it significantly from the exhibition of 6 years ago, this is set to thoroughly explore & expose the Print Medium in full Spectrum.
Read more
Read less