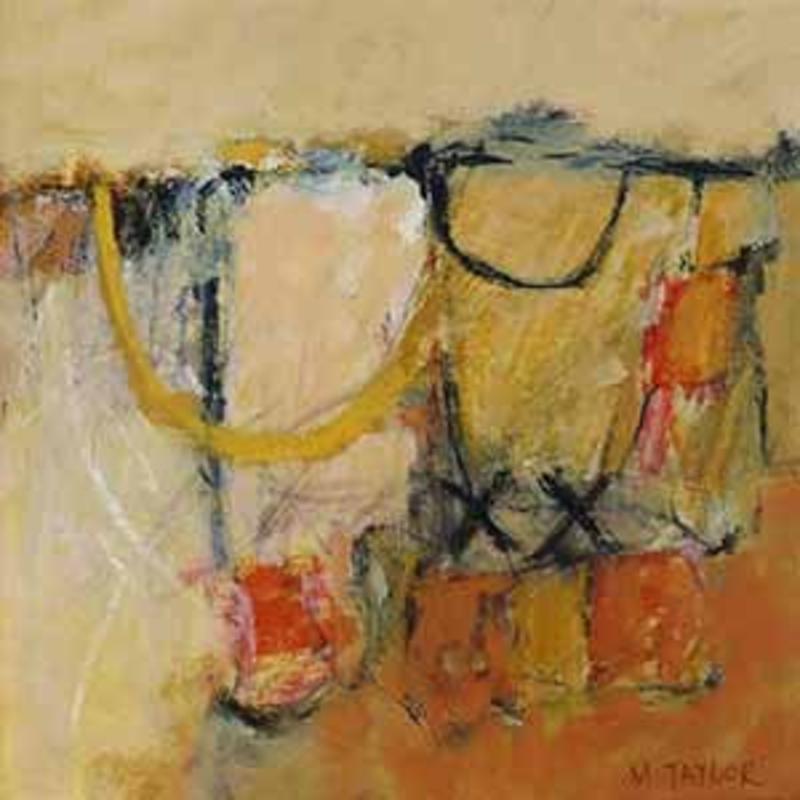 Malcolm Taylor
Born 1948
Lives NW England
Principally a painter of landscapes
Member The Manchester Academy of Fine Arts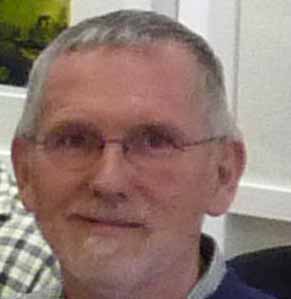 "My concern is not with reproducing a likeness but in capturing the characteristics of a subject."
Malcolm Taylor is a painter of landscapes, still life and increasingly an abstract painter. Over the last year he has also been engaged in creating a new body of work a solo exhibition at Water Street Gallery in October 2015. (Images to come). His inspiration comes from many sources but particularly from sketchbooks and images gathered from walking his dog in and around Calderdale.
'I have tried to produce paintings, which show a variety of locations around the upper Calder valley at different times of year. However, although I have a fixed image in mind when I start, this always develops further in the painting process'.
Hopefully my work will be of interest to everyone who likes landscape painting but will be especially interesting to those who know the area well.'
Biography
 
My inspiration is drawn from many sources but particularly from my sketchbooks and images gathered from my travels around the UK, especially to St. Ives in Cornwall. Many of my paintings are derived from an ongoing exploration of the landscape but, with my purely abstract paintings, I do not have a fixed image in mind when I start, preferring to let the imagery develop and evolve through the process of painting.
 
I have never restricted myself to working in one particular medium and continually find myself switching between acrylics, traditional oils and both soft and oil pastels depending on what I am trying to achieve.
 
Brushes, sticks, fingers and thumbs are used to scrape, score and scratch marks onto the surface. I continually redraw, rearrange and obliterate passages in a desire to achieve a balance of colour and form. The end result is what is important and I may use collage, mixed media, dripping, scraping, drawing with sticks – anything to achieve a spontaneous and lively painting that is harmonious in composition, tone and colour.
Selected Exhibitions
Manchester City Art Gallery - Manchester Academy Exhibition
The Harris Art Gallery Preston - Lancashire Artist's Exhibition
Godfrey Pilkington Art Gallery - St.Helens Open Art Exhibition
Turnpike Gallery, Leigh - Wigan Open Art Exhibition
Salford Art Gallery - The Laing National Art Exhibition
Warrington Museum and Art Gallery - Warrington Open Art Exhibition
Drumcroon Gallery, Wigan - Drumcroon Open Art Exhibition
Platform 1 Gallery, Todmorden - Solo Exhibition
Sally Brown Gallery, Marple - Gallery Artists Exhibition
Water Street Gallery Todmorden - One-Man Exhibition
Mytholmroyd Memorial Hall - Ted Hughes Festival Exhibition
Northlight Studios, Hebden Bridge Yorkshire - Member's Open Studio Exhibition
Artsmill Gallery, Hebden Bridge Yorkshire - Spring Open Exhibition
Arts Festival Gallery, Hebden Bridge Yorkshire - Big Green Exhibition
Sale Art Gallery - Sale Open Exhibition
Art Exposure Gallery Glasgow - Gallery Artist
Artmill Contemporary Art Plymouth – Gallery Artist
The Mall Galleries – Pastel Society Exhibitions
Royal Academy of Art London - Summer Show
Gallery Wrexham - Wrexham Oriel Open Exhibition
Chapel Gallery Ormskirk - West Lancashire Open Exhibitions
Gallery Oldham - Manchester Academy of Arts 150th Anniversary Exhibition
Chelsea Town Hall - Artists Postcards Anon Exhibition
Holmfirth Yorkshire - Artweek Open Exhibition.
Stockport Art Gallery - Stockport Contemporary Open Exhibition.
Millyard Gallery Uppermill - MAFA Exhibition at Saddleworth Artweek.
Bury Art Gallery - Manchester Academy of Fine Arts Exhibition
Cricket Fine Art Gallery, Chelsea - Gallery Artist
London Art Fair 2011
The Discerning Eye Exhibition – Mall Galleries London
Royal Glasgow Institute of Art 150th Anniversary Exhibition 2011
Show more
Show less