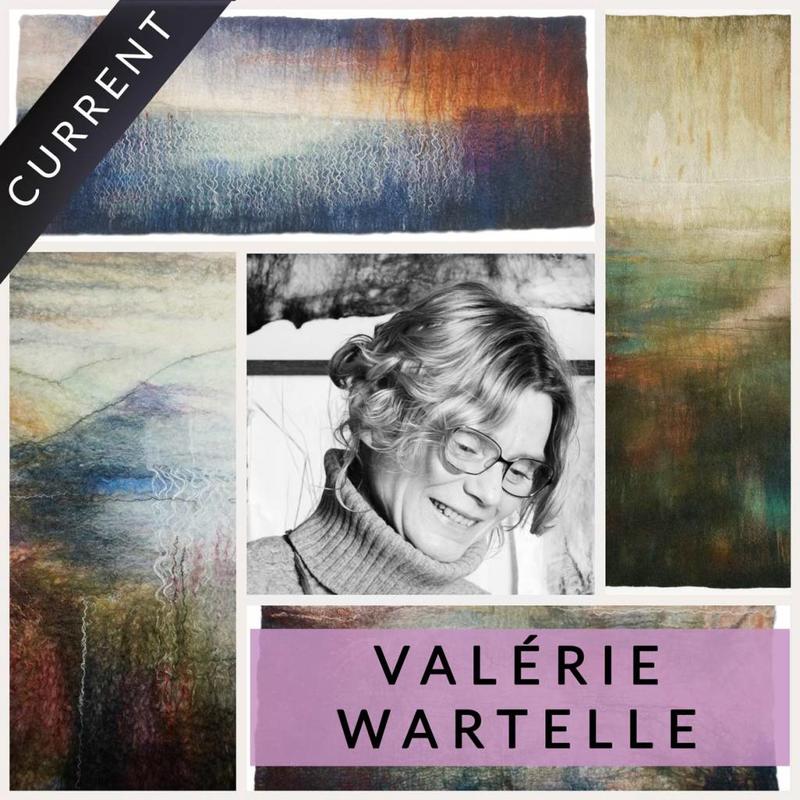 A Tale of Thread and Colour
A Solo Exhibition by Valérie Wartelle
Born in Paris she lives and works in West Yorkshire, having studied textile design in Huddersfield (BSc Hols 1st), 1989.  Exhibits throughout UK and beyond, with work in private collections in United States, Switzerland, France as well as UK.  Recent awards for Best Picture in Show at the Great North Art Show, Ripon Cathedral, and Best Emerging Textile Artist, Embroidery Magazine.
Working with a combination of fibres, threads, textiles and print elements to create felt wall pieces with a contemporary and refined feel. They are highly textured artworks in which cloth is embedded, prints disguised, threads unravelled and details finely stitched.
The result are highly expressive works, largely inspired by the rural environment. Experimentation and transformation are an essential part of her process, using fibres in a painterly way, though with a tradition wet felting technique. working in fine layers, are teases fibres, thread and cloth to create depth and light within the composition.
☞ 'Understanding the craft is important to me, but so is the manipulation of fibres as an expressive art form'
Read more
Read less