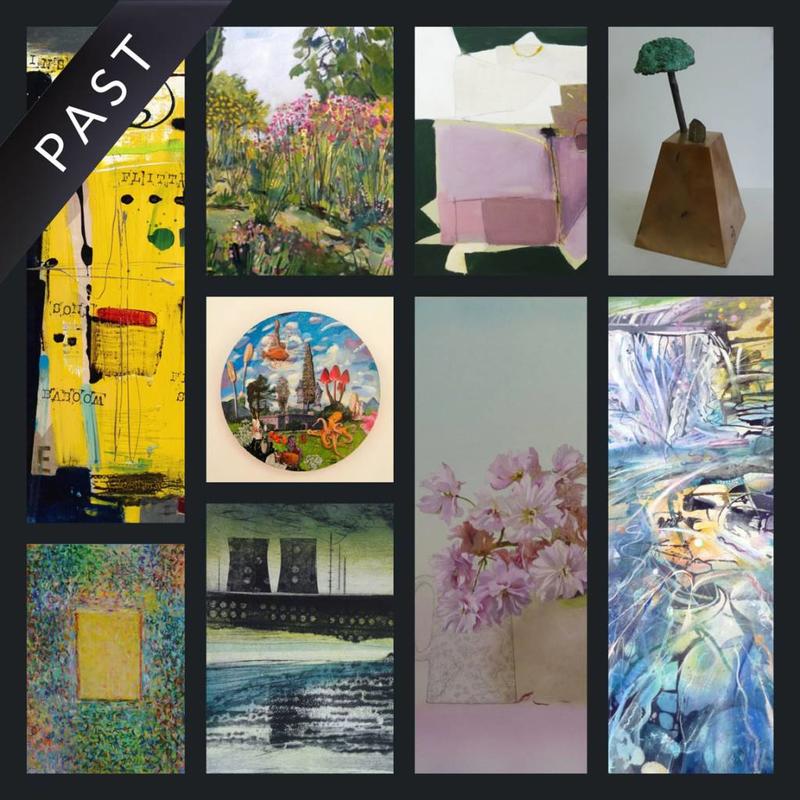 Gallery Artists - Spring

Early Spring brings together art works by our gallery artists to include several new paintings, and some well worth constant viewings from our substantial collection. Whether inspired by local or imagined landscape, or leanings towards the abstract and conceptual the experience of enjoying visual art is here in abundance. So enthusiastic were the responses to ourl Postcard Art exhibition, we have asked artists to send in more works - now showing.
Billy Adams, Lucy Atherton, Alyson Barnard, Glynn Barnard, Linda Brill, Cath Brook, Ian Brooks, Jane Burgess, Paul Czainski, Jacquie Denby, Janine Denby, Deborah Gardner, Martin Hearne, Caroline Hewitt, Jesse Holcroft, Mike Holcroft, Gavin Lavelle, Barry Midgley, Pete Marsh, Anna-Mercedies Wear, Barry De More, Rob Miller, Leyla Murr, Robert Newton, Sara Philpott, Angie Rogers, Liz Salter, Margaret Shields, Judy Tayor, Ian Taylor, Malcolm Taylor, Dominic Vince, Elizabeth White, Marjan Wouda, David Wiseman.
Read more
Read less