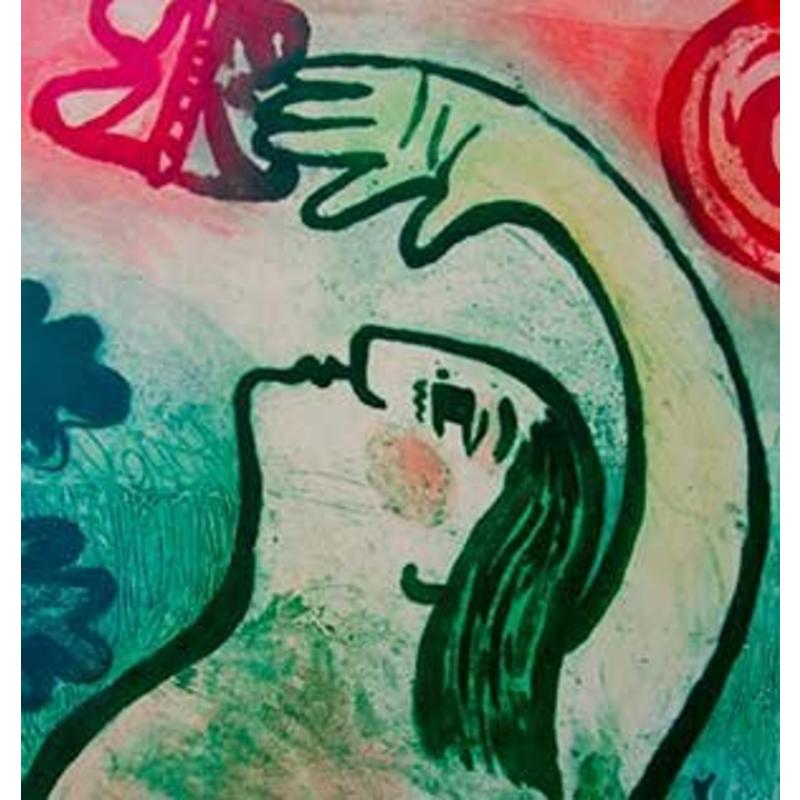 Adrienne Craddock
Printmaker
MA Fine Art printmaking Manchester
Lives and works in Hereford
Previously in Rossendale Valley as 'Artist-in Schools'
in the North West.
Adrienne Craddock's striking hand painted prints feature birds, beasts and figures who inhabit imaginary worlds inspired by stories, rhymes or fable.
Her work has a richly textured surface quality, and a playfulness in the subjects depicted. Adrienne is heavily influenced by the experience of her rural Herefordshire upbringing, and has lived in the rural Pennine landscape. The animals she encountered there appear in her work as characters from tales making it a very personal interpretation.
Show more
Show less