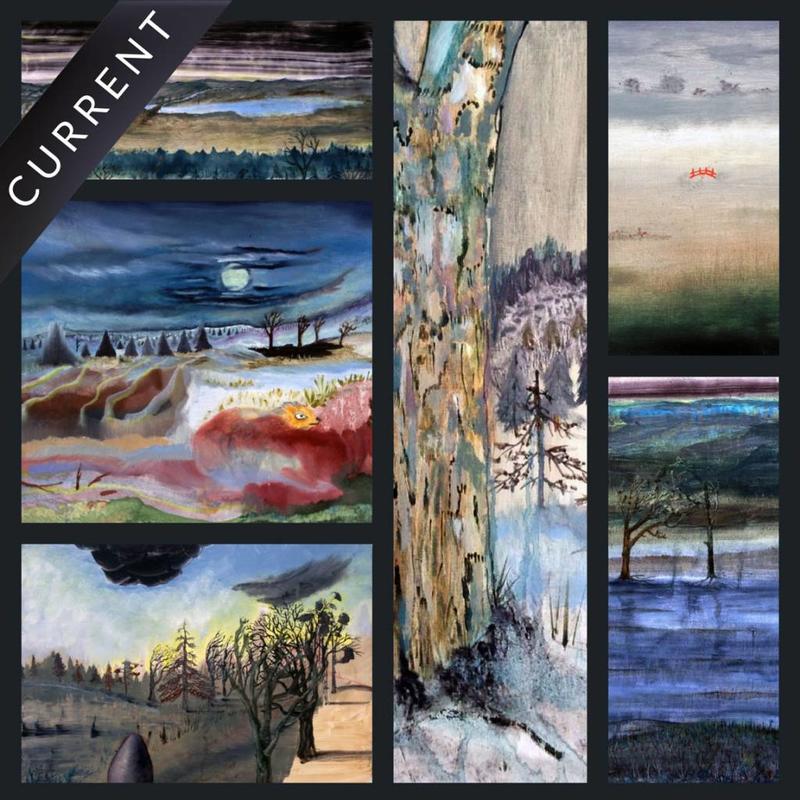 I waited till winter
'These new paintings have been forming and gathering momentum in the pages of a sketchbook started during  the summer. Now they have been eked out in my freezing cold studio beneath Eagle cragg in Lydgate over the winter months.The colours are often  the weather I see in the plug hole that is the bottom and sides of the Calder valley during winter.
They are emotionally charged and form a kind of narrative. I guess you could call them emotional landscapes. They are made up of nostalgia and memory and nature absorbed, and a deep routed yearning for other worlds or the worlds that exist within me, as well as the personal things going on in this reality day to day.
Sometimes they feel like a safe place filled with horror.'
Lucy Atherton attended the Royal college of Art, London, studying Illustration M.A.
Read more
Read less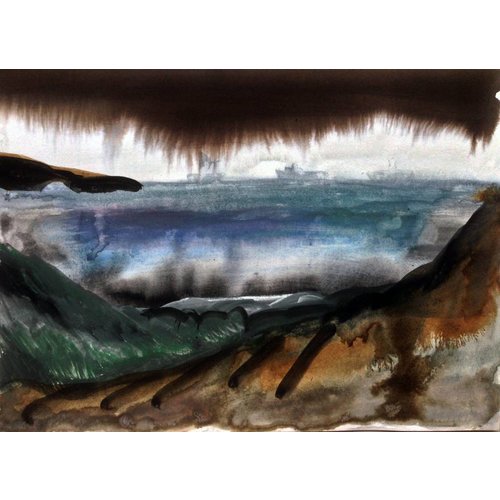 Ghost Ships
sold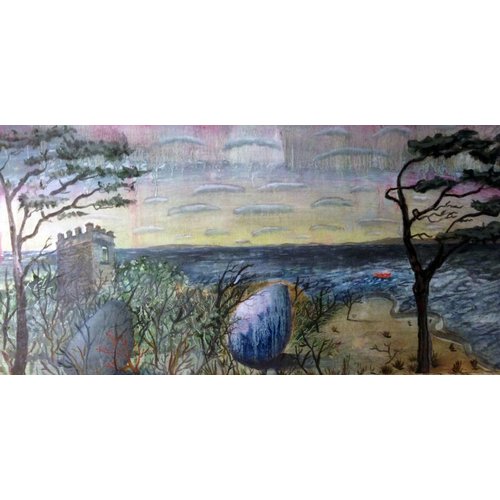 Arnsdale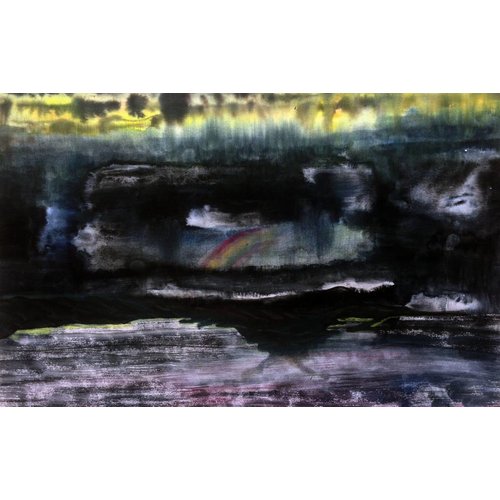 Abeyance
Watercolour on paper <br/>
Artwork 40 x 30 cm , glazed and framed<br/>
Included in an Exhibition <a href="https://wsgallery.uk/spring19">Spring show 19</a> <br>
Purchased artworks will be despatched within 1 working day.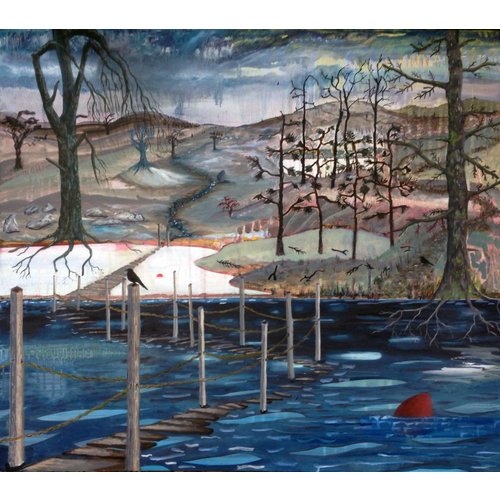 Stone Moss Layers
Order by 3pm for next day delivery
Over 5,450 carefully selected items to choose from
Supporting local Artists & Makers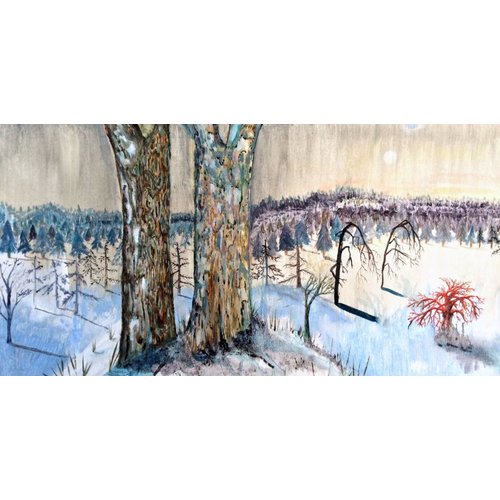 Two Trees
Oil on panel | Dimensions 25cm x 30cm
Special Note: This work is part of an upcoming Exhibition | I Waited Til Winter
Purchased artworks will be dispatched on the the next day after exhibition end - 29 April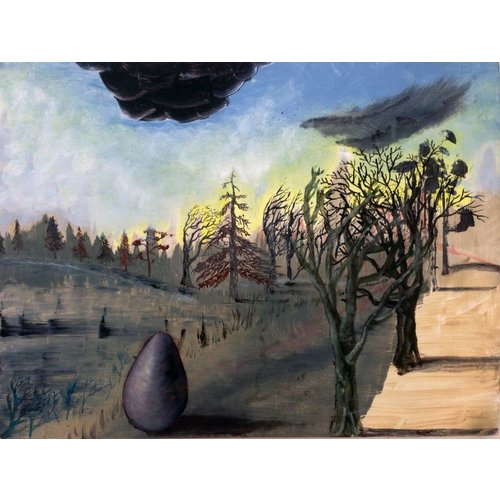 Your Big Black Cloud will Follow
Oil on panel | Dimensions 30cm x 40cm
Special Note: This work is part of an upcoming Exhibition | I Waited Til Winter
Purchased artworks will be dispatched on the the next day after exhibition end - 29 April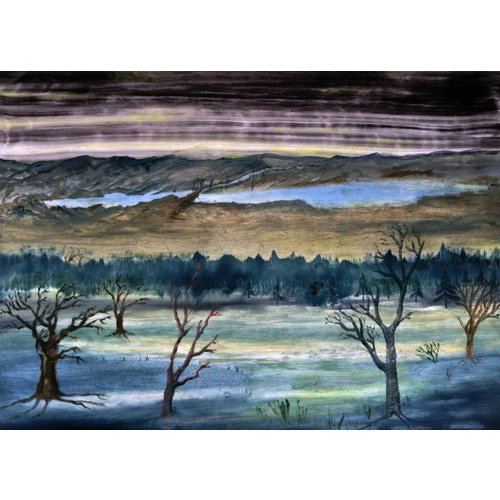 Planes
Oil on panel | Dimensions 46cm x 60cm
Special Note: This work is part of an upcoming Exhibition | I Waited Til Winter
Purchased artworks will be dispatched on the the next day after exhibition end - 29 April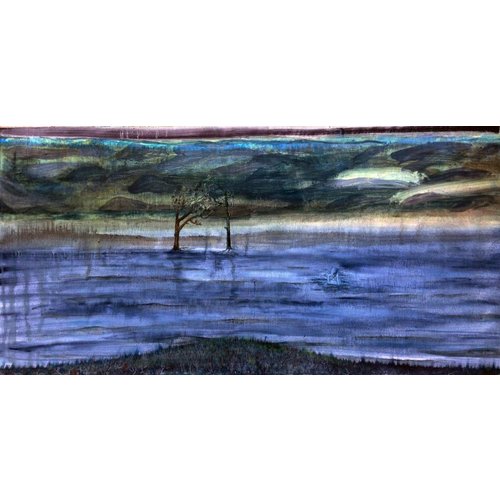 In Water
Oil on panel - <p>
Dimensions 25cm x 30cm<p>
Special Note: This work is part of an upcoming Exhibition | I waited til Winter
Purchased artworks will be despatched on the the next day after exhibition end - 29 April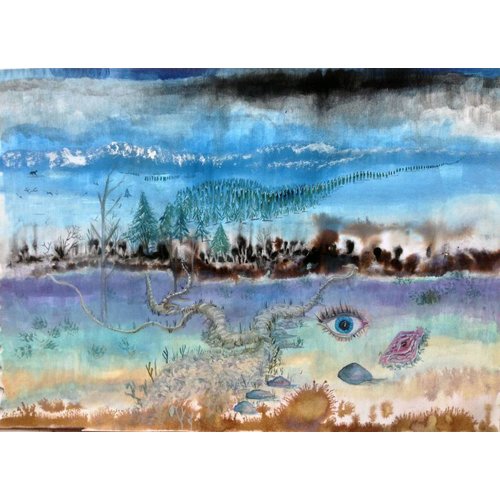 Untitled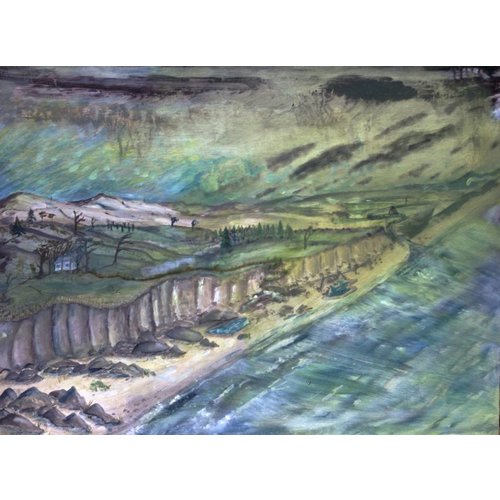 Someone Elses Dream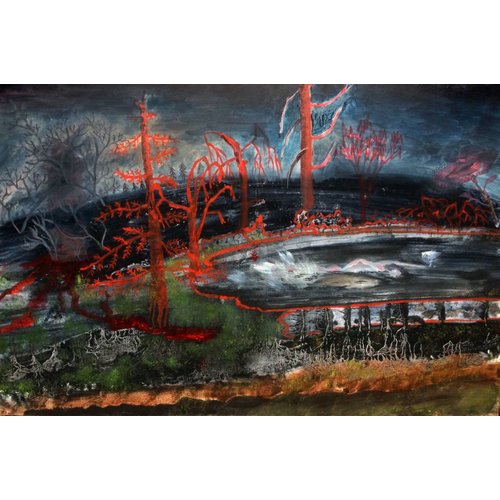 Imperious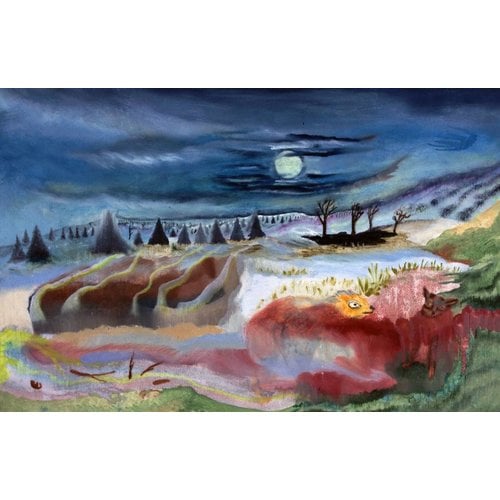 Under Lune
Oil on panel | Dimensions30cm x 36cm
Special Note: This work is part of an upcoming Exhibition | I Waited Til Winter
Purchased artworks will be dispatched on the the next day after exhibition end - 29 April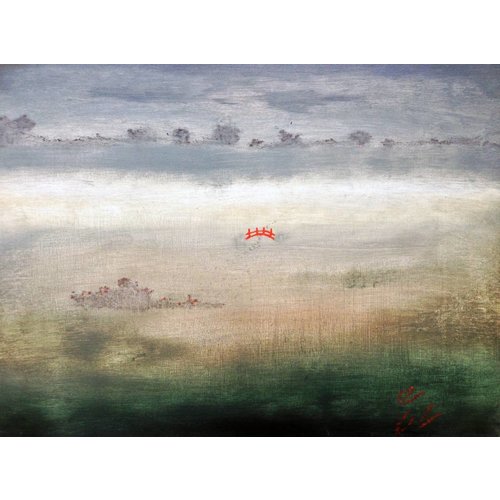 Red Bridge
Oil on panel | Dimensions 30cm x 40cm
Special Note: This work is part of an upcoming Exhibition | I Waited Til Winter
Purchased works will be dispatched the next day after exhibition end - 29 April
sold