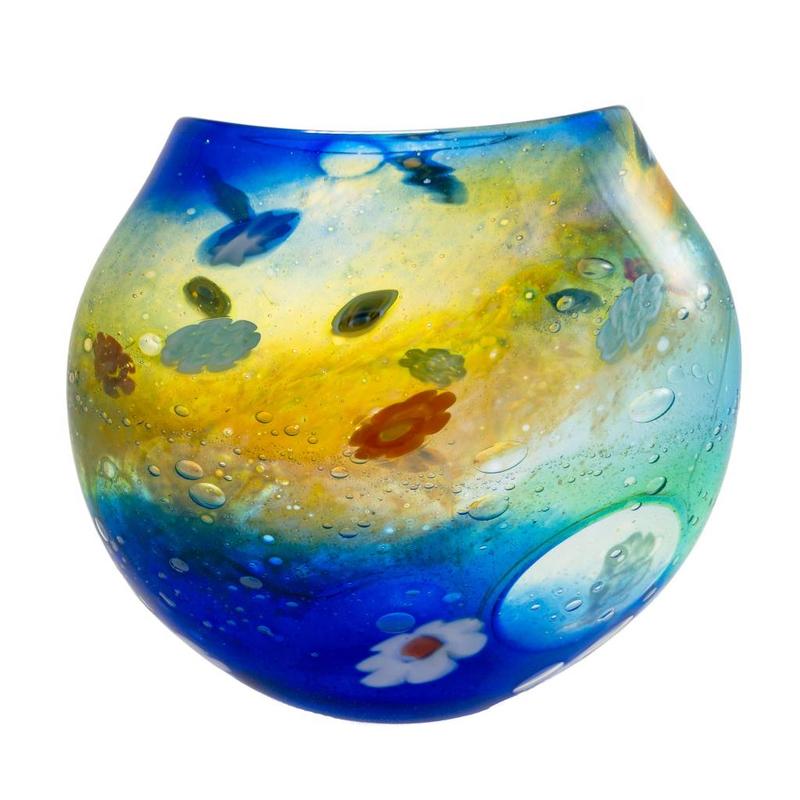 Martin Andrews

Martin Andrews is one of Britain's leading glassmakers. His work is known for its high quality, attention to fine detail and innovative colour and surface treatments.
Each piece is designed, handmade and signed by Martin using the finest crystal based glass. As each item is made individually no two items are ever identical. His inspiration comes from the natural world, particularly water and organic sea forms. Using the qualities that the molten glass holds and its many transitional states of fluidity, transparency or opacity, Martin attempts to capture a moment in time.

Biography
Training at Solihull and West Surrey College of Art and Design was followed by working with Asa Brandt, in Sweden one of the pioneers of studio glass in Europe, subsequently setting up his own studio in London and now in Stourbridge.

His work has been exhibited internationally, particularly in Germany, USA, Canada and in many UK shows. He has also worked on commissions for hotels and offices, architectural projects, film and television companies, corporate awards and restoration work.
Read more
Read less