Abril Mayo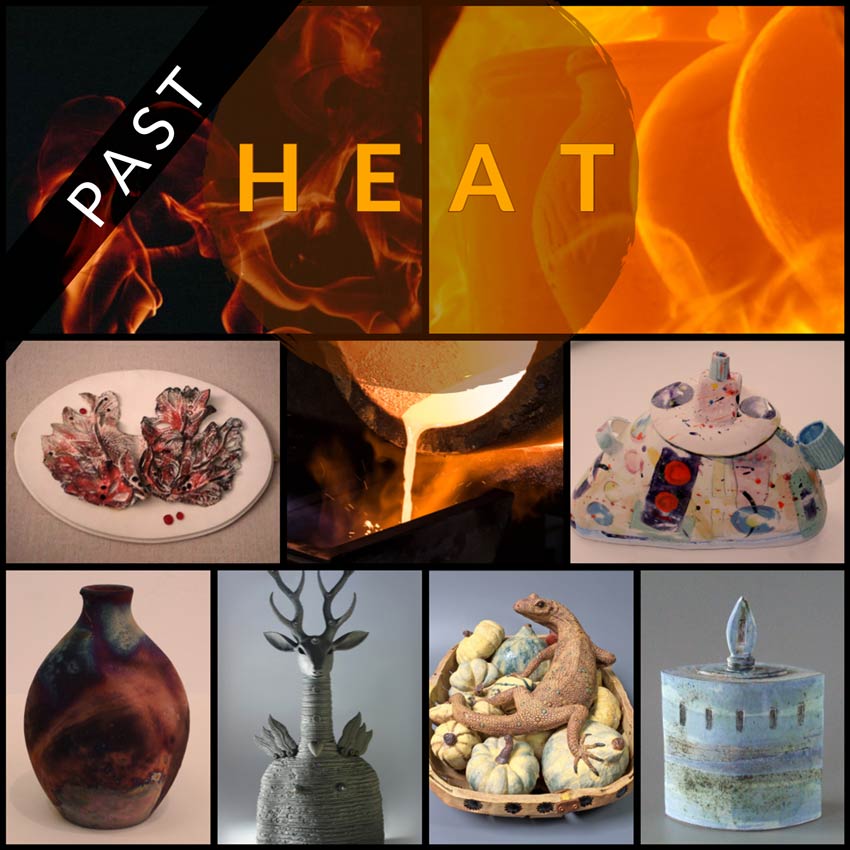 CALOR
Jueves 11 ABR - Vie 31 de mayo
Una exposición mixta con la
Asociación de Alfareros del Norte
Exposición 'cerámica' de cerámica. Calor diferente: resultados diferentes del proceso de cocción. Los miembros de la Asociación de Alfareros del Norte exhiben sus habilidades artísticas: los lugares son espacios de exhibición de la galería.
Exponiendo en HEAT están:
Claire Allam, Juliet Blackman, Nicola Briggs, Drew Cairnes, John Cook, Dianne Cross, Jill Ford, Dick Graves, Laura Hancock, Matthew Helbert, David Helm, Brian Holland, Anne Haworth, Sue Hudson,Jan Huntley-Peace, Francesca King, Gabi Komar-Dixon, Judy Taylor, Gary Thomas, Sue Turner,Kathryn Watson, Deiniol Williams, Vicky Yates, Muddy Fingers.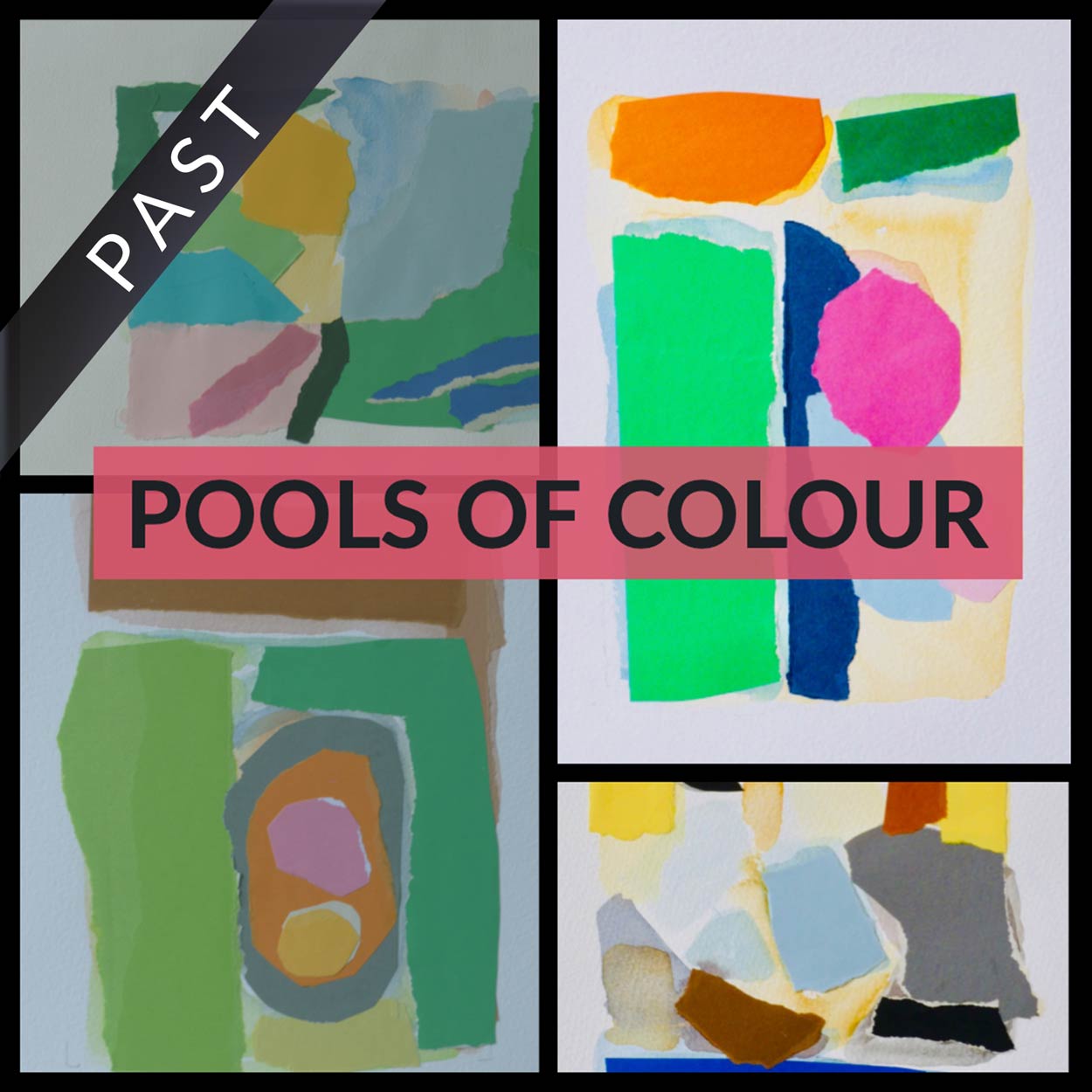 Piscinas de color | Jueves 11 ABR - Vie 31 de mayo
PV jueves 11 abril RSVP
Una exposición en solitario de Chris Bland
"La idea de estos collages que conforman el cuerpo de trabajo de" Pools of Color "se origina en mis estudios de piscinas de rocas en la costa de Northumbria, piscinas llenas de piedras de colores, conchas y algas.
"Pools of Color" también se refiere a los lavados de acuarelas que subyacen a los collages. yo tengo
luego exploró formas de cortar papel, haciendo bordes afilados con tijeras o regla o bordes más suaves y arbitrarios con desgarro controlado o aleatorio, que permiten que se vean los lavados de color. Utilizo una variedad de papeles, algunos de los cuales son bastante gruesos y, cuando se rompen, revelarán una segunda capa de color apagado. "Chris Bland 2019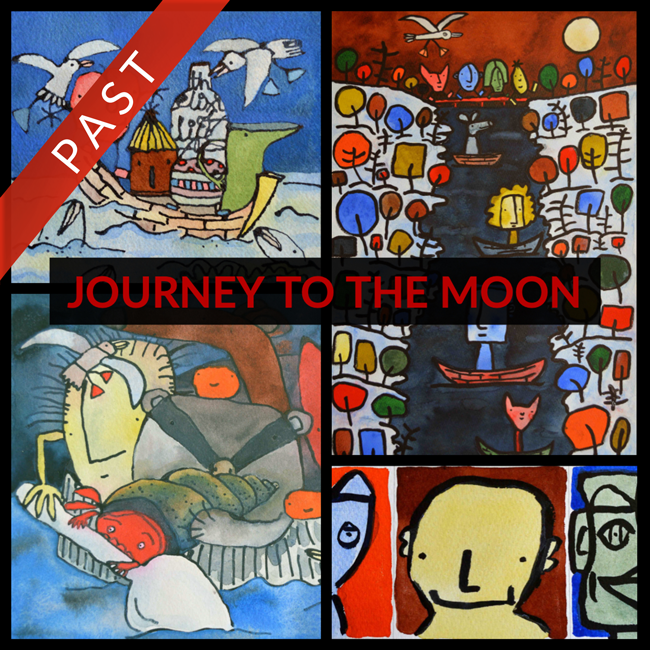 Viaje a la luna | Jueves 11 ABR - Vie 31 de mayo
PV jueves 11 abril RSVP
Una exposición en solitario de Barry Cook
Soy un artista contemporáneo que vive en Todmorden. He vivido en Todmorden, West Yorkshire durante los últimos 34 años, donde tengo mi estudio. Produzco pinturas figurativas imaginativas a base de agua.
Utilizando acuarelas, tintas, gouache y lápiz, produzco pinturas teatrales, inspiradas en la naturaleza, la música, las historias, el folklore y los mitos. Me gusta que mis cuadros sean atrevidos, coloridos y alentadores.
Estoy intrigado por nuestro lugar en el mundo y me pregunto sobre el significado de nuestras vidas aquí. En trabajos recientes, he usado símbolos como árboles para representar nuestras vidas en la tierra (como en 'Little Faces' y 'Tree of Life - Royal Oak') y barcos para simbolizar nuestro viaje por la vida (como en 'The Gannel'). Otros trabajos, como la serie 'Gente que parece a sus mascotas' son deliberadamente humorísticos. BC Spring 2019
---