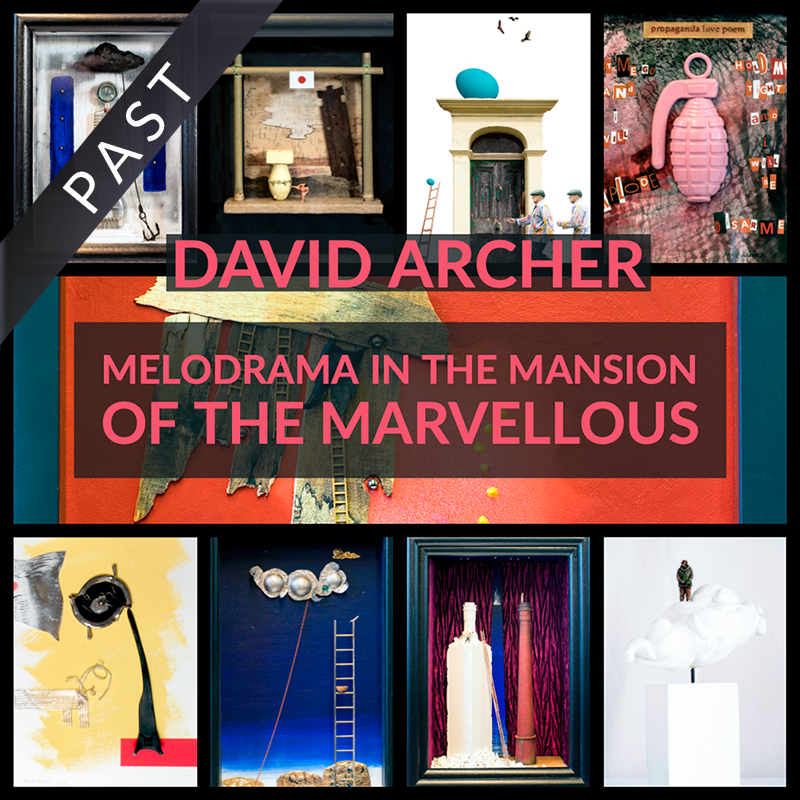 Melodrama in the Mansion of the Marvellous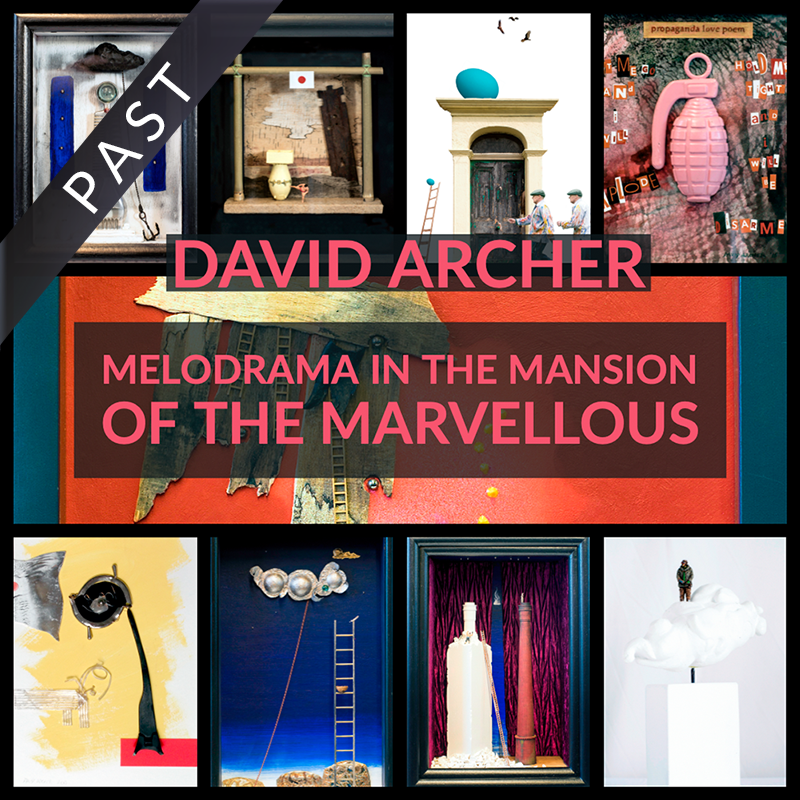 "m m m…" Melodrama in the Mansion of the Marvellous Thurs 13 February - Sun 22 March

PV Thursday 13 Feb  6 - 8:30 pm RSVP
A Solo Exhhibition by  DAVID ARCHER
Where everything is also something else. Surrealism with three small Ms. I will start with a dirty slate and on a stale footing. Start perhaps as I do not mean to proceed and with uncommon sense. I will hang my head in the clouds as a shaman. In order to construct a corroded and fossilised future I first need to excavate the stainless and pristine past.
[powr-media-gallery id="489f4d81_1577798145"]
With a carefree hand throw me your affectionate grenades so that I may pull the pins from your empires and detonate your blushes if only for a moment that may or may not linger. The fuse is ripening in my anticipation. …….. 
[powr-media-gallery id="a36ae7cd_1577802582"]
Here, where everything is also something else, I offer you a back row seat for melodrama in the mansion of the marvellous. David Archer 2019
Calling card - a brief background
I live and work in the north of England where I was born and have been active in making surrealist works for the best part of fifty years. I have shown my work, somewhat infrequently, since 1975, in solo and joint exhibitions and in print. My work has also been shown in Germany and France.
My art is rooted within that limitless real that is surrealism. Its ideals and philosophy I adhere to and hold dear. Through this realm comes this exhibition of mostly three-dimensional work - "Melodrama in the Mansion of the Marvellous:. In this collection of mainly found objects, assisted readymades, toys, commonplace items, junk etc., I have endeavoured to free them from 'normal perception'. Random finds that enchant, their destinies able to be redirected towards a more agreeable future, their mundane history soon to be forgotten.
They have been liberated from the debris of the everyday by imaginative and poetic activity, by chance, by beautiful coincidences and juxtapositions with the unexpected, and with the wonder and enthusiasm of rediscovered childhood emotions. This liberation allows us to recognise in them and alternative and more poetic identity.

A shift. An entering into the 'marvellous'.
There will be a book launch of his 2019 book "m m m …" at the opening.
Limited edition of 100 copies, fully illustrated