Fake - Steal - Forge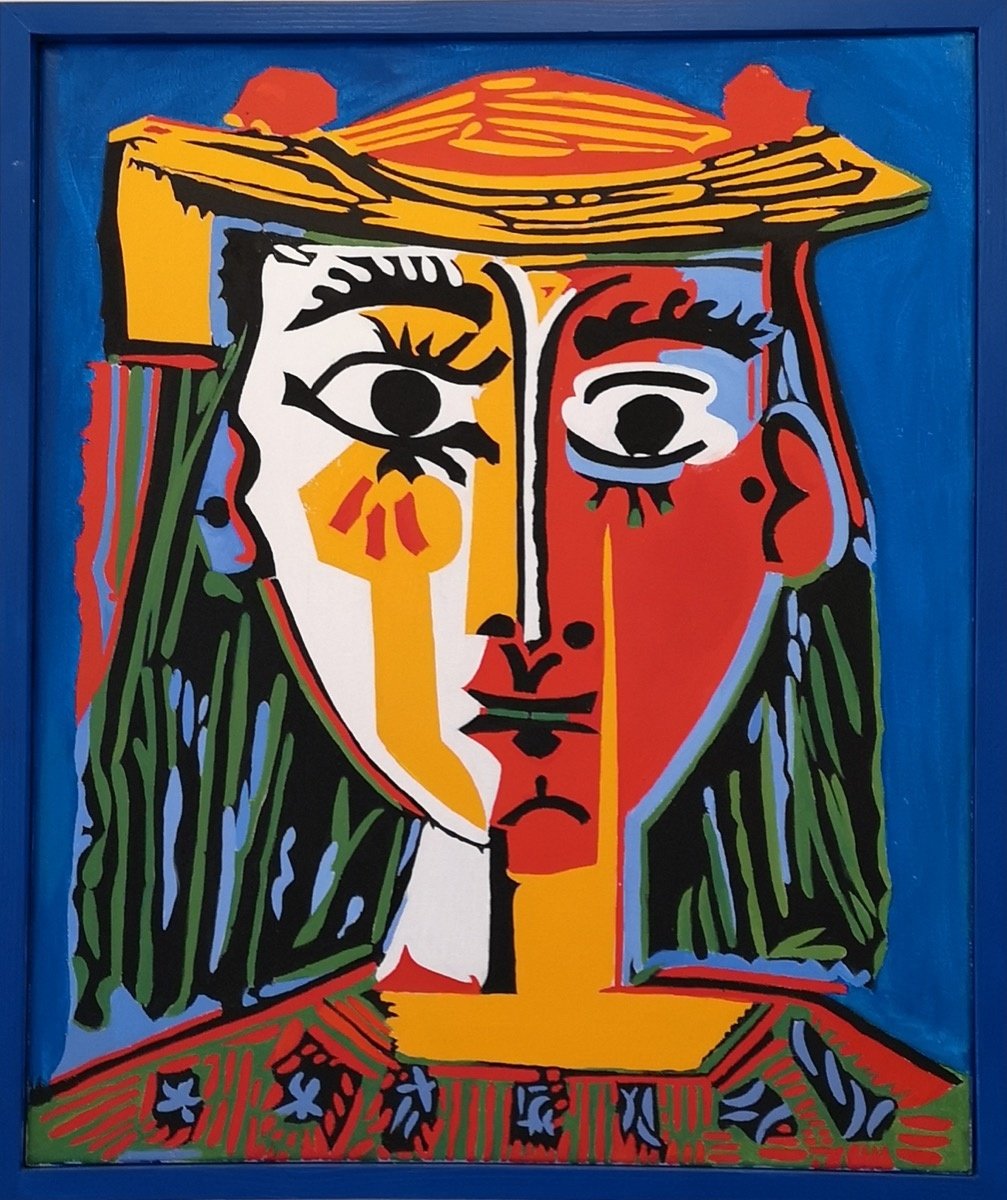 Fake - Steal - Forgery| Thurs 21 Aug - Sun 18 Oct
Virtual PV Thursday 21 August 6 - 8:30 pm RSVP
A group Exhibition
F is For Fake - (title forged from Orson Wells)
'Good artists copy, great artists steal' Picasso
This exhibition is shows both the depths of knowledge and technique and the fun of art -tinged with irony, wit and skill. The Conceptual, the Literal, the Academic, the skill by visual artists all playing their parts.
We asked gallery artists to reproduce, interpret, or blatantly copy revered works of art, mainly of old masters - bit risky to forge a living artist, though a Hockney or two have crept in.
[powr-media-gallery id="97b756f2_1574454343"]
The influence of masters of art are the foundations of all art - arguably - let us know what you think. To jettison all cultural influence and create the 100% unique work - with no past may be a fundamental to the aesthetic of certain artists. Is this possible?
Art students spend hours making copies, or studying techniques and styles as an accepted route to gaining their own MA - as seen in the National and other Galleries.
Homage is made to Picasso, Vermeer, Rembrandt, Titian, Cezanne, Redon, Max Ernst, Eileen Agar, Mondrian, Henry More, Arp, Tintoretto, Hitchens, Turner, Derain, Bosch, Monet, Muybridge - all represented making a fascinating show.
Displayed with the works will be informative artist statements.
[powr-media-gallery id="c609c860_1574454928"]
Apart from the Mona Lisa (we don't have that), one of the most famous paintings in the world is 'Girl with a Pearl Earring.' Good news, we have a copy. We will have. Artist Mike Holcroft will station himself in a mini studio in the gallery - follow the progress. Painted on canvas, oils - genuine Lapis Lazuli pigment, with signature and correct frame when completed, though it will be without the cracked paint surface!
There will be a virtual tour available once the exhibition has been hung
Ps: we are not breaking the law, as these are interpretations. Honest fakes, intentional deception.

On show in the gallery and virtual from 21 August - 18 October.
Please note:
WSG does not encourage or condone actual art forgeries, this exhibition is focused on the interpretation of the great masters of ART through which the student connects to learns and educates them-self in an act of respect of art and the artist.
Alison Woods
Alan Holt
Barry de More
Christine Clarke
David Thomas


Dominic Vince
Doug Binder
Ebony Andrews
Ian Taylor Jenny Steel
Liz Salter
Louise Oliver
Mike Holcroft
Rosemary Holcroft
Paul Czainski
Peter Bielatowicz
Val Emerson
---