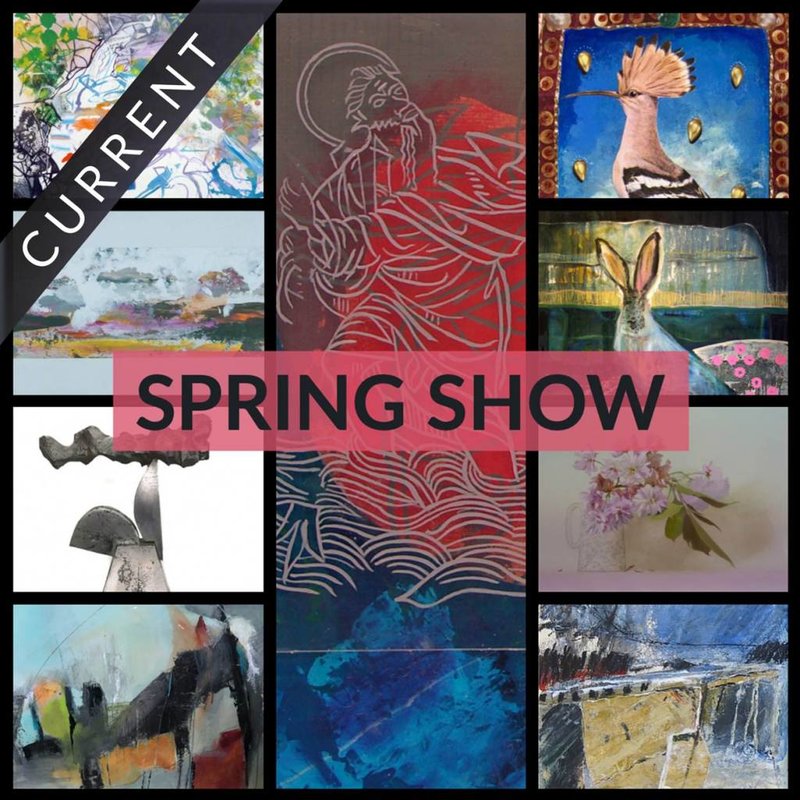 Spring 19
Spring Show 19 | Thurs 7 Feb - Sun 31 March
PV Thursday 7 Feb at 6PM RSVP
A mixed Exhhibition
Cast away Winter thoughts and refresh your enjoyment for Fine Art and Crafts. 'Awakening' theme is the title of many works 'Awakening' an abstract landscape by Leyla Murr, burdening trees painting 'Renewal' Paul Finn,'Sunrise Over Mill Town' a 3D work by Barry Midgley glorious 'Cherry Blossom' - Sara Philpott and Spring Bank Holiday oil on canvas by Margaret Shields. Those warmer days may see the 'Venus of St. Ives' by Martin Hearne or 'Sparrows in the Clematis' a mono print by Adrienne Craddock.
Take time out, however brief or lengthy, sit down in the gallery and enjoy a marvellous range of works by our Gallery Artists.
Jen Altman - Lucy Atherton - Alyson Barnard - Glynn Barnard - Linda Brill - Shelley Burgoyne
Paul Czainski - Janine Denby - Shelagh Dewsbury - Alison Dunn - Paul Finn - Rosemary Holcroft
Mike Holcroft - Barry De More - Leyla Murr - Lisa Naylor - Robert Newton - Louise Oliver
Sara Philpott - Andrea Robinson - Angie Rogers - Margaret Shields - Ian Taylor - Malcolm Taylor
Dominic Vince - David Wiseman - Marjan Wouda - Adrienne Craddock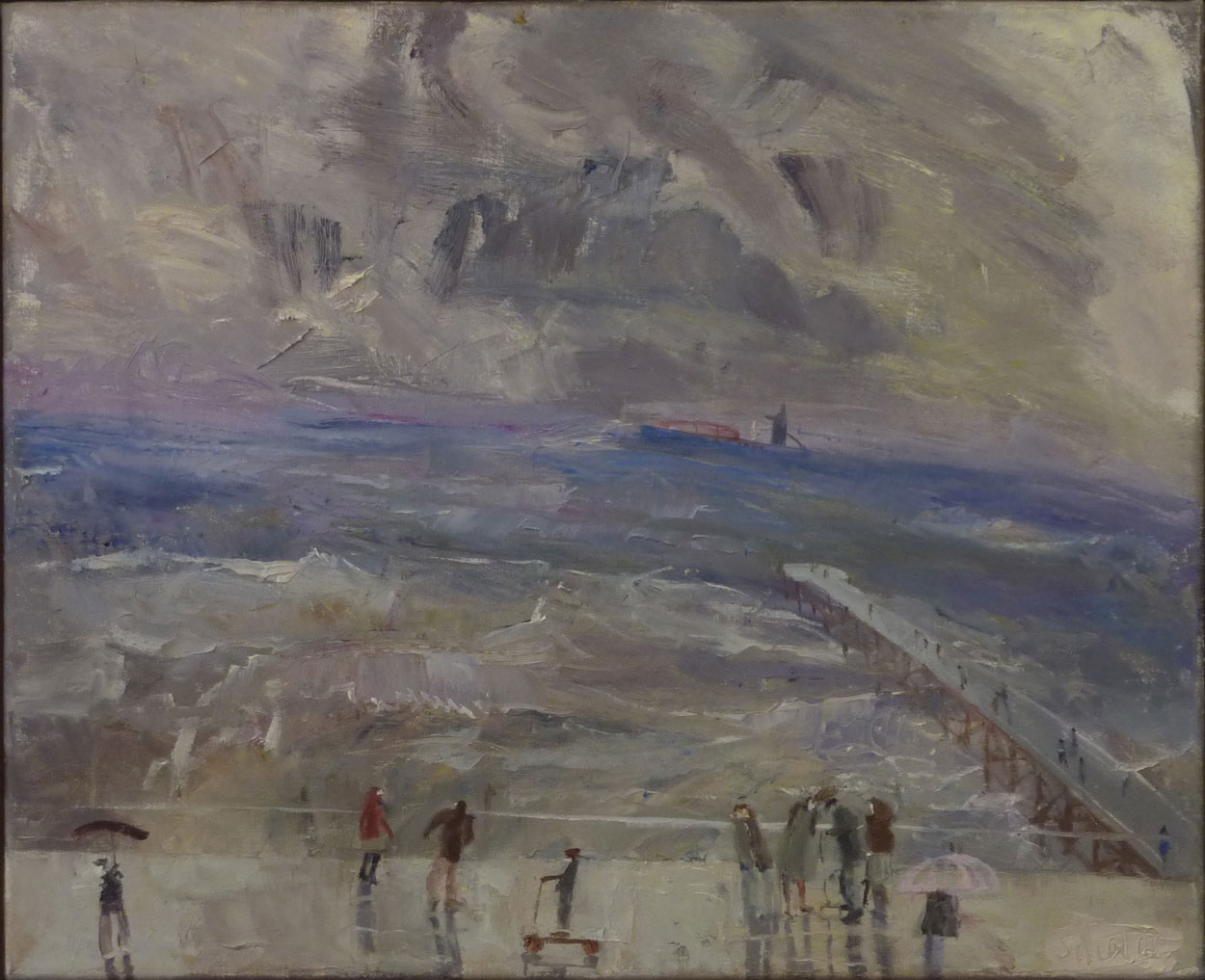 Show more
Show less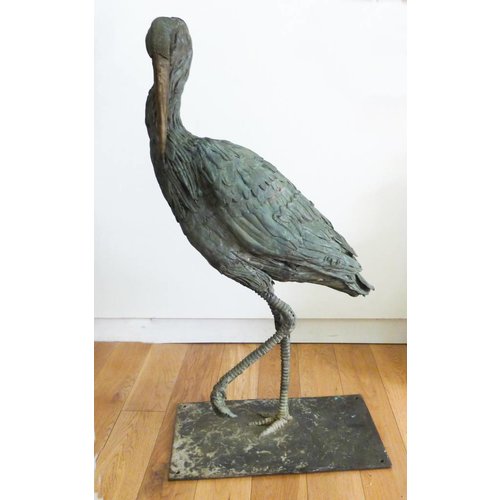 Stork
<strong>Gallery Artist</strong> - bronze edition 2 of 9<br/>
Artwork h 96cm x w 50cm x d30cm<br/>
Weight 226kg<br/>
Discover more works in the Exhibition <a href="https://goo.gl/xcAcHV">Made in Yorkshire</a> <br>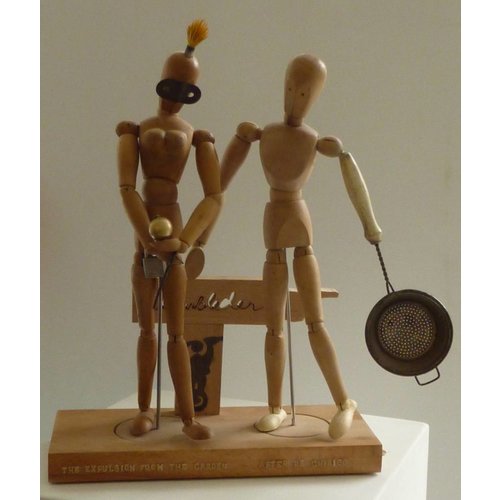 The Expulsion From The Garden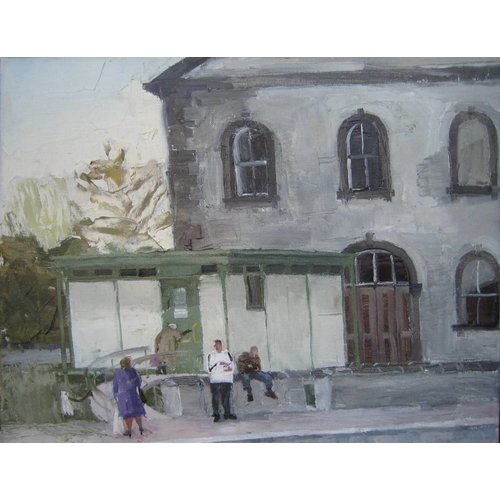 Time for a Snack
Oil on canvas framed <br/>
Artwork 56 x 4 x 46 cm <br/>
Included in an Exhibition <a href="https://wsgallery.uk/spring19">Spring show 19</a> <br>
Purchased artworks will be despatched within 1 working day.