Landscape Into Art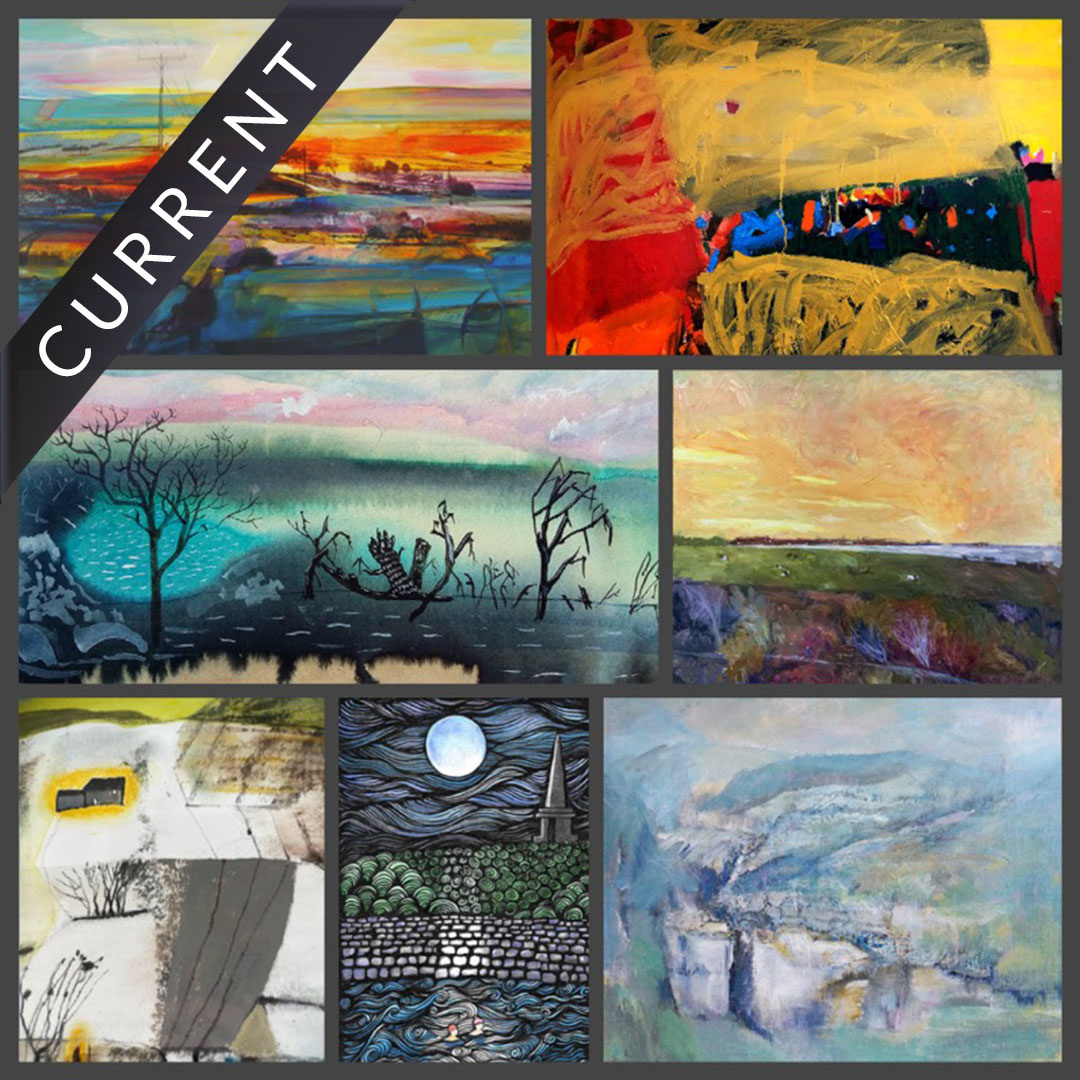 Summer / Autumn exhibition -  16 July / August / September 2022.
A Mixed Exhibition
Gainsborough (18th century) wrote that he was 'sick to death of portraits and wished to take his viola de gamba, find a sweet village and paint landscapes.' That sentiment is still alive and kicking today as artists try to grasp the sublime and magical, sometimes scary and controversial, landscape moments.

The sequence from land - to artist - to art - to the viewer is the bedrock of this exhibition 'Landscape into Art' with works inspired by the topographical to fantasy, interpreted through painting, sculpture, print and ceramics by established emerging artists whose art will endure in a permanent place in our landscape culture.
Lucy Atherton | Glynn Barnard | Kath Bonson | Jo Brown | Anita J Burrows | Emmeline Butler | Helen Clarke | 
Jacquie Denby | Alison Dunn | Valerie Emmerson | Mike Holcroft | Abbas Holcroft | Rob Miller | 
Mike Pert | Sara Philpott | Liz Salter | Margaret Shields | Jenny Steel | Ian Taylor | Malcolm Taylor | Dominic Vince | Elizabeth White | David Wiseman 
ALSO Stuart Royce | Al Cairns | Leyla Murr | Alison Woods | Jude Eldridge | Barry de More |
---